They say that "the world has enough superheroes," and that's where Venom comes in. An alien symbiote that first thrilled audiences in the pages of Marvel Comics, the character has been reinvented for a new generation, with Tom Hardy stepping into the role of Venom's human host, Eddie Brock. A surprise hit, Venom has already racked up more than $880M at the global box office, and rightfully so - it's just pure entertainment and a lot of fun.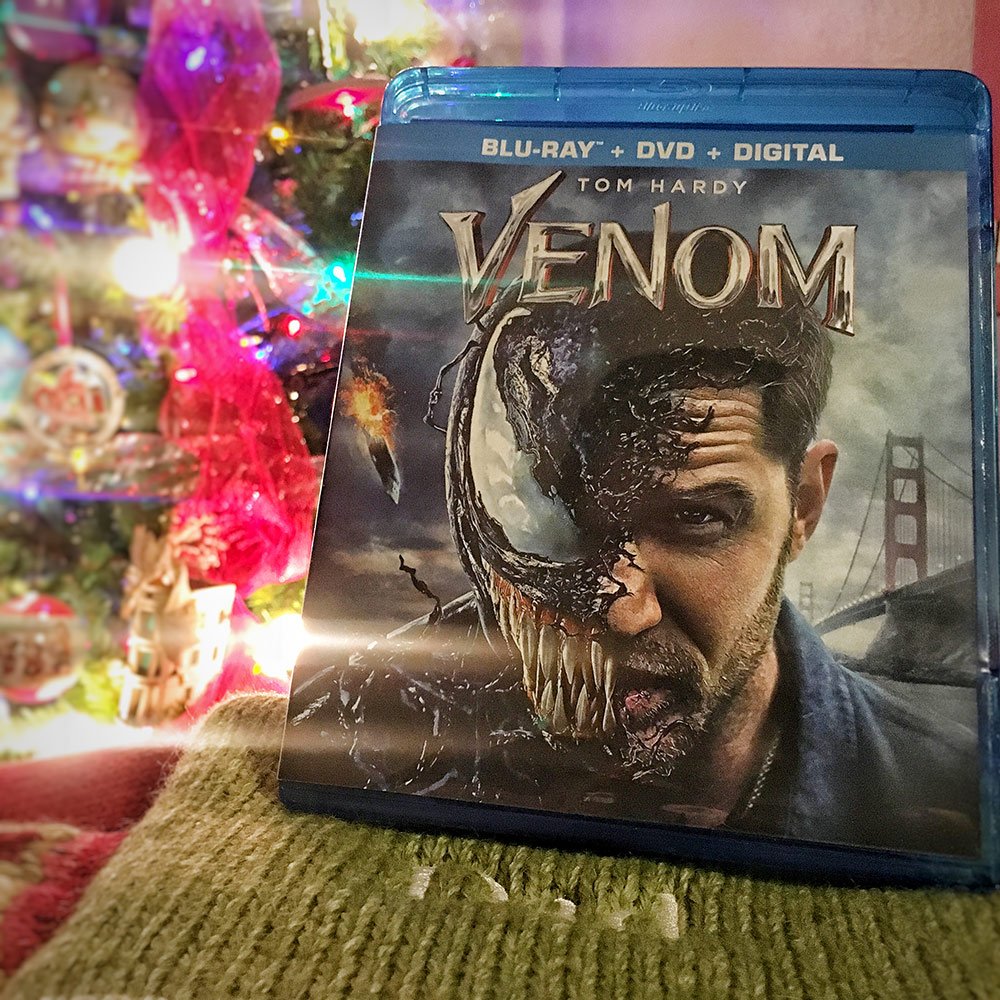 Hover-over the image above and hit the specially-marked icons to visit Walmart for your own copy of Venom!
While giving the gift of Venom is a great thing, it's also a fun break from the craziness of the holiday season... should you want to "gift" it to yourself. Truth be told, I fired it up here in my home office when my wife and kids were nestled all snug in their beds, while visions of Venom danced on the screen in front of me.
Bonus: For action-figure lovers, Walmart has an exclusive "retro action figure" pack that pairs the Venom Blu-ray combo pack with a 90's-style Venom action figure!
And of course, there's the Denzel Washington-starring Equalizer 2. The Blu-ray release is packed with over an hour of bonus features, plus it has the "Retribution Mode" in which you can watch the movie with pop-up style expansions that feature Washington and director Antoine Fuqua as they throw down knowledge on how they crafted each scene.
Whether you're giving the adventure to others or just looking to make a little time for yourself, Venom and Equalizer 2 are entertaining choices to add some explosively-hot adventure to these cold winter nights! You can find Equalizer 2 at Walmart available now and Venom at Walmart starting 12/18/18.