Chicagoland Speedway hasn't been getting as much action as it should, but there is at least one big event set to bring some life back to Joliet.
The second round of the inaugural SuperMotocross World Championship Playoffs will take place at the massive complex on Sept. 16 on a custom track that will feature the best of both Supercross and Pro Motocross.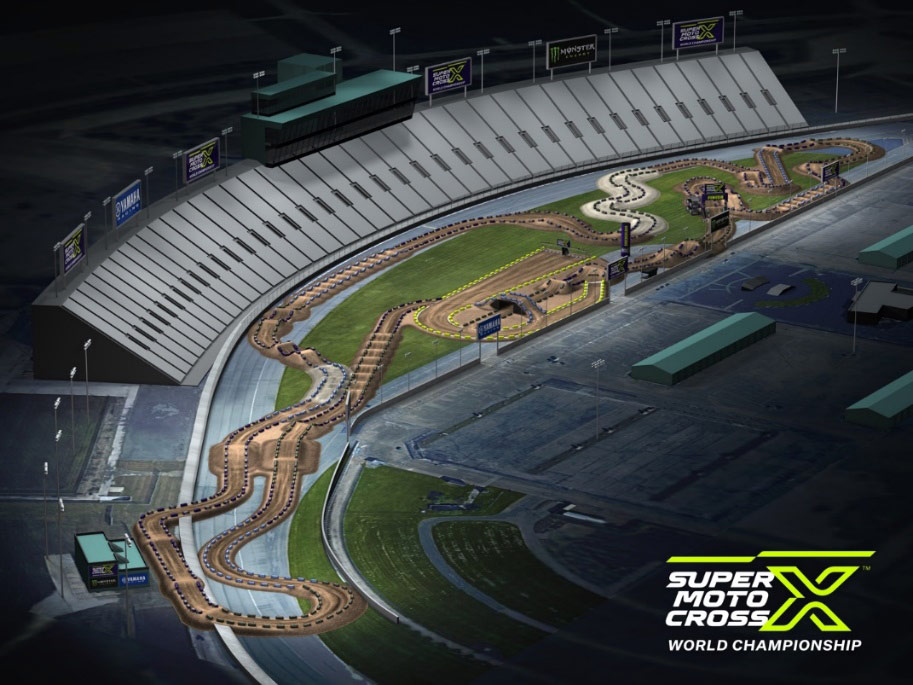 According to the organizers, the SuperMotocross World Championship Playoffs and Final will feature the best athletes in the world as the top 20 in combined Supercross and Pro Motocross points will be automatically seeded into the playoff rounds. The final two gate positions will be determined through a Last Chance Qualifier (LCQ) featuring athletes positioned 21–30 in combined points, plus any Supercross Main Event winners and Pro Motocross Overall Winners
The SuperMotocross World Championship Playoff races and Final will operate under a two-moto format for both the 450cc class and 250cc class. Each moto will be 20 minutes, plus one lap, in which Olympic Scoring will determine an overall finishing position for which SuperMotocross Championship points will be awarded. The SuperMotocross World Championship series will boast the sport's largest payout of $10 million over the course of the full 31-event season. Prize money is being added to both the Supercross and Pro Motocross Championships, leaving $5.5 million up for grabs for the playoffs and final. A guaranteed $1 million will go to the 450cc champion and $500,000 to the 250cc champion.
Inaugural SuperMotocross World Championship Playoff and Final Dates:
SuperMotocross Playoff 1: zMAX Dragway (Concord, NC), Sept. 9
SuperMotocross Playoff 2: Chicagoland Speedway (Joliet, IL), Sept. 16
SuperMotocross World Championship Final: LA Memorial Coliseum (Los Angeles), Sept. 23
Tickets for the event are available now via Ticketmaster.