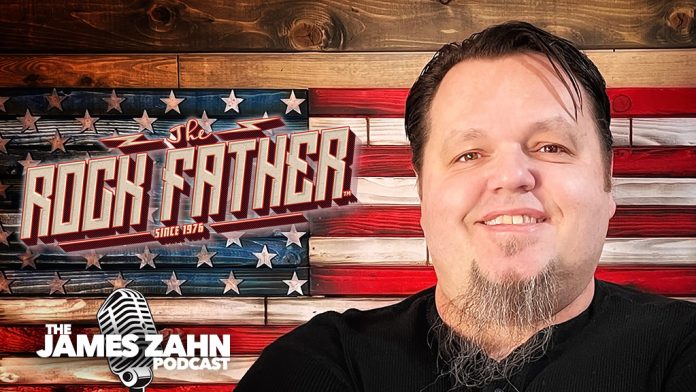 An entertaining, uncensored look at life, business, entertainment, toys, politics, and the world at large with James Zahn aka The Rock Father. A natural storyteller, Zahn is known for his work in the toy industry as Deputy Editor of the Toy Book, and Senior Editor of both the Toy Insider and the Pop Insider. A true multi-hyphenate, Zahn is a media personality and raconteur that has worked as an actor, director, musician, and has held executive roles spanning entertainment, publishing, retail, and more. He's been seen on Yahoo! Finance, CNN, CNBC, FOX Business, Cheddar, HISTORY, Forbes, and more.
In The Rock Father Podcast, no topic is off the table as Zahn explores current events peppered with personal anecdotes and stories from the archives.
PREMIERING IN JUNE 2022!
Leave a Voice Message and YOU could be on the show:
Voice Messaging is open, exclusively through Anchor.fm. Simply click the "message" button on the show page and allow access to your microphone to record.
Season One
Trailer: Introducing The Rock Father Podcast with James Zahn
Episode Description: More than 17 years after launching his first podcast — zahnCAST — via MySpace, Zahn returns to the podcast space with a new show in which no topic is off the table.
Episode 1: Allow Me to Reintroduce Myself (Premiering Mid-June 2022)
Episode 2: (Release Date: TBD)
Episode 3: (Release Date: TBD)
Episode 4: (Release Date: TBD)
Episode 5: (Release Date: TBD)
Episode 6: (Release Date: TBD)
Episode ?: (Release Date: Sept. 22, 2022)
Subscribe
Be a Guest on the Podcast
Send an email to podcast@therockfather.com with details.
Advertising & Sponsorship Opportunities
Email marketing@therockfather.com