With winter finally gone, it's time to usher in spring — the time of year when flowers begin to blossom and trees regain some semblance of life. If you've been thinking about selling your home, perhaps now is the best time to get down to business. Spring tends to bring out the most home buyers as buyers time their move with the school year.
Home improvement is big business, with the industry roughly worth $394 billion. Curb appeal improvements are just as important to consider as interior repairs — and in some cases, they're even more so. Think of your curb appeal as your home's first impression to potential buyers. Making curb appeal improvements is a great way to ensure your home receives the best offer and often proves a high return on investment.
But keep in mind that you don't have to list your home on the market to benefit from making property improvements. If you're staying home more these days (like we all should be), making your property much more attractive to the eye can be an instant mood-booster.
With that in mind, here are a few ways you could modify your home's curb appeal this spring.
Improve the Landscaping
One of the best ways to add curb appeal and value to your home is to ensure your home's landscaping is in tip-top shape. Beautiful landscaping signals that the place is well taken care of. There are a few simple and cost-effective ways you can add value to your outdoor area.
Keep the lawn well-trimmed and watered to give it a neat and inviting look. You could also add a few decorative pots with freshly planted flowers, especially on the front porch or the back patio. Get rid of any debris such as branches or dried up leaves and trim your hedges. Well-maintained trees and shrubs can increase your home's value by up to 14%, so regular trimming, pruning, and other landscape maintenance tasks are a must.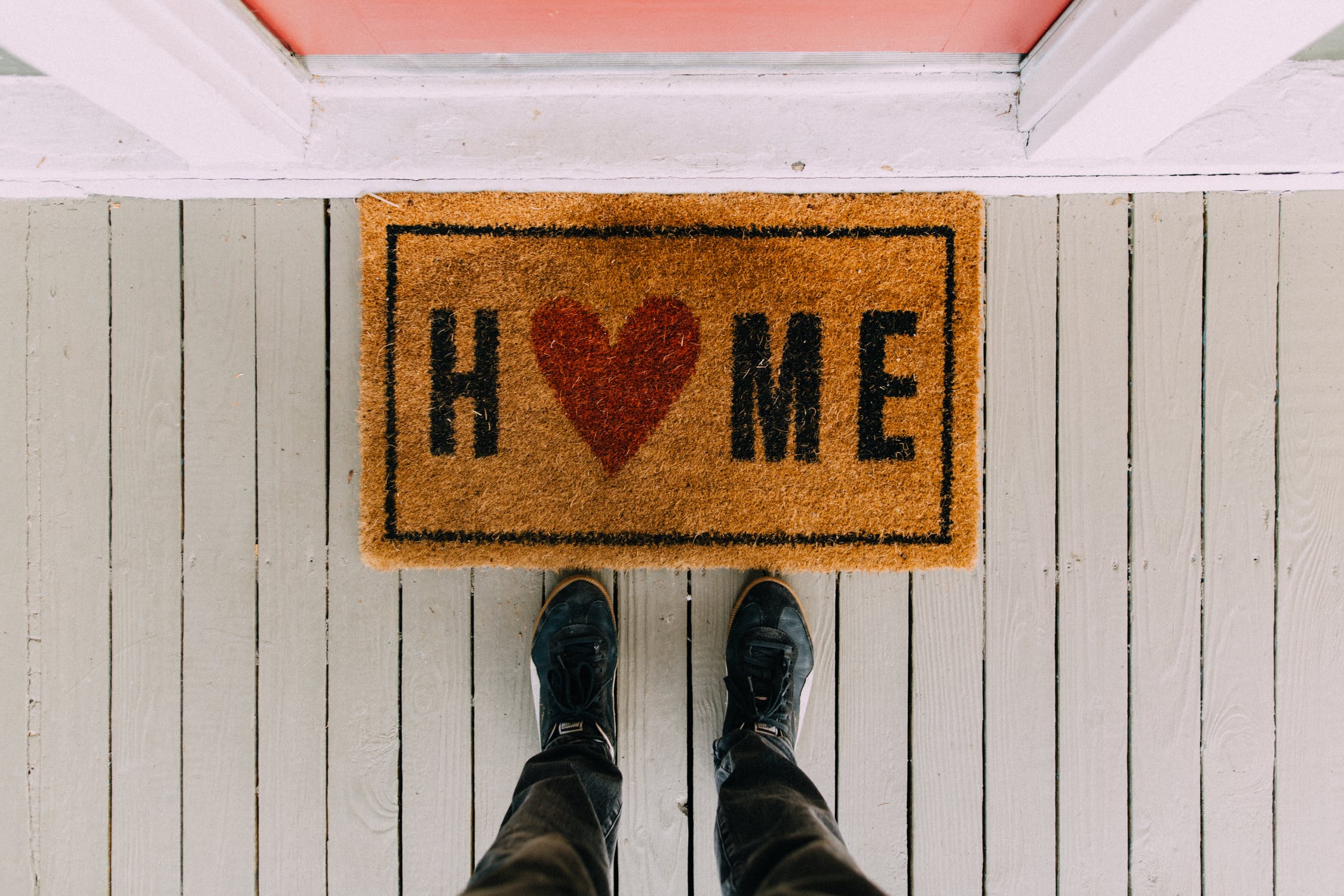 Upgrade Your Front Door
Installing a replacement steel door or a general front door replacement averages a 97.2% return on investment (ROI). This high ROI is down to the fact that your front door is the centerpiece of your home's face and is a critical element in adding your curb appeal. The front door plays a vital role in creating an excellent first impression.
When getting a door upgrade, current trends suggest you go for a clean and simple design as opposed to over-the-top decorations. You could also add some cover above the door, such as a portico, to provide shelter from the elements. Fix your doorbell if it doesn't work, too. This step might seem like a tiny detail, but it could have a massive impact on how a potential buyer views your home's value.
Clean Up the Exterior
Everyone values a clean home. Having a clean exterior is a simple step that goes a long way in adding appeal to your home's look. Consider power-washing the exterior to get rid of any grime, mud, dust, or loose paint hanging around. Sweep away any cobwebs and insect nests lurking in your home's high corners. Don't forget to wash all your windows for an added sparkling shine.
The garage also deserves some attention, as well. A lot of buyers love to inspect the garage to ensure it matches the rest of the home's standards. If cleaning the exterior seems like a massive hassle, consider hiring professional cleaners to get the job done. Outdoor elements are often ignored and tend to create messes throughout the year, but it's essential to eliminate any dirt for that extra appeal.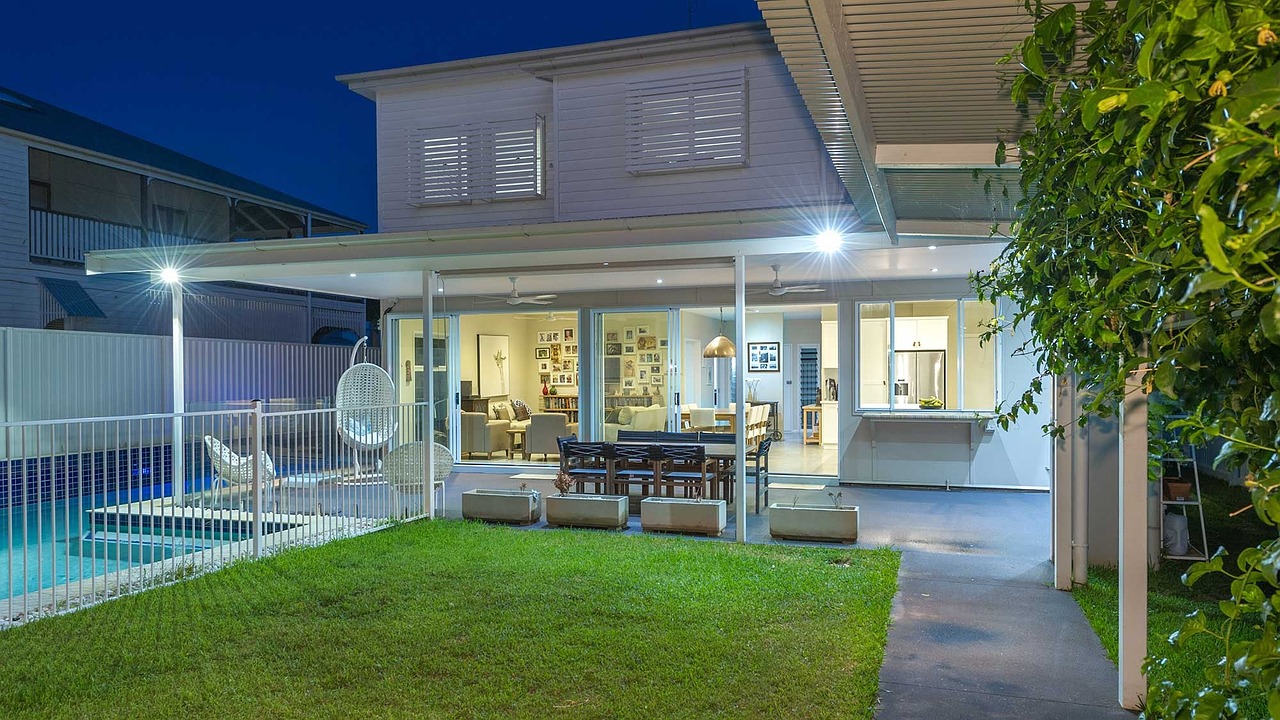 Light Things Up
Lighting not only adds to your home's aesthetics, but it can also work alongside the home's current structure to improve the space's functionality. Using lighting to enhance your home's curb appeal is as simple as installing some outdoor lighting in various vital areas. You could create a path with landscape lighting along the front walk, for example. Consider solar powered landscape lights for a more energy-efficient approach.
Small lights angled upwards on the ground around your home's perimeter shine light onto the front and act as an instant focal point You could also add lighting to the garage if your home doesn't have an outdoor light. Strategically placing a light on each side of the garage adds a sense of space and invitation. Make sure all your current outdoor lights work well and replace any burnt-out bulbs.
Patch Up the Roof
A roof goes beyond aesthetics. It's a functional part of the house that buyers will be keen on inspecting. For a run-down roof, replace the parts that need replacing. Otherwise, if the entire roof seems structurally unfit, you should consider replacing the whole thing.
While replacing the entire roof might seem like an extreme measure, the return on investment is worthwhile. Replacing a roof will set you back roughly $7,000 (or more), but the ROI can be as high as 105%. If your roof is in good shape, a power wash should suffice. In addition, get rid of any dead leaves and twigs in the gutters since they tend to block runoff rainwater.
Add Some New Color
There's something about a freshly painted house that looks fresh and exciting. Buyers love seeing a home with a bit of life, and a fresh coat of paint could help grab their attention. Paint your front door a color that blends well with the rest of the house. New trends suggest hues of blue, red, or even yellows help add some pomp and color to your home's look.
Consider adding splashes of color to the outdoor sitting areas such as the deck or patio, as well. If your patio cushions look and feel old, grab some new ones with a bit of color to inject some life. You could also add a bit of color by hanging a welcome sign on the front door to make visitors feel at home. Color addition could be very welcoming to potential buyers exploring your house and gives your home a bit of personality.
If you're planning to put your house on the market or you're simply itching for a change, these essential tips are a great way to increase curb appeal to your home. The best way to go about it is by creating a checklist an all the vital aspects that need attention. With these modifications, your home will look and feel homier to all.