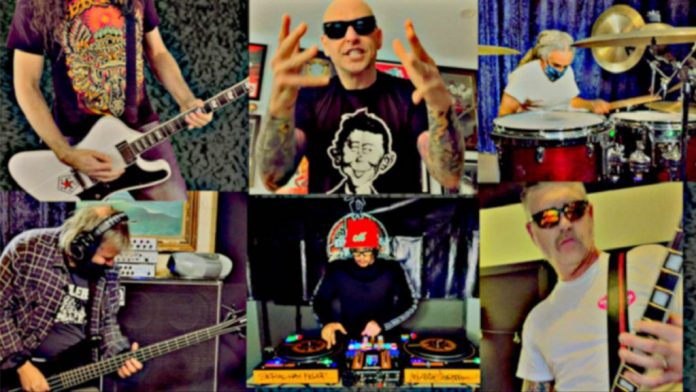 When it comes down to having an "all-star" lineup, it doesn't get much better than this!
In today's edition of Covered, we're cranking up The Kings of Quarantine's incredible version of Public Enemy's "She Watch Channel Zero" featuring Billy Gould and Mike Bordin (Faith No More); Sen Dog (Cypress Hill); Mix Master Mike (Beastie Boys); SA (311); Bill Kelliher(Mastodon); MC Serch (3rd Bass); Derrick Green (Sepultura); Jason Rockman and Kevin Jardine (Slaves on Dope); Toby Morse (H2O); and artist Ron English (Popaganda).
The track was released to benefit the Roadie Relief Effort in its mission to provide aid to those in the live concert industry that suffered from job loss during the COVID-19 pandemic.
The single can be purchased for just $1 via The Kings of Quarantine Bandcamp page.