Midtown is throwing it back to the '90s with another track from the forthcoming EP, We're Too Old To Write New Songs, So Here's Some Old Songs We Didn't Write.
This time around, the band is taking on "Cut Your Hair," the hit single from Pavement's 1994 album Crooked Rain, Crooked Rain. Check it out below.
"Our goal in making this EP was to give people insight into the different music we listened to growing up that ultimately led us into doing Midtown. Believe it or not, [drummer] Rob Hitt and I butted heads when we met as 14-year-olds. He teased me for wearing striped socks—which he considered "grunge" and clearly not as cool as the ska revival argyle socks he was donning," shares Midtown frontman Gabe Saporta.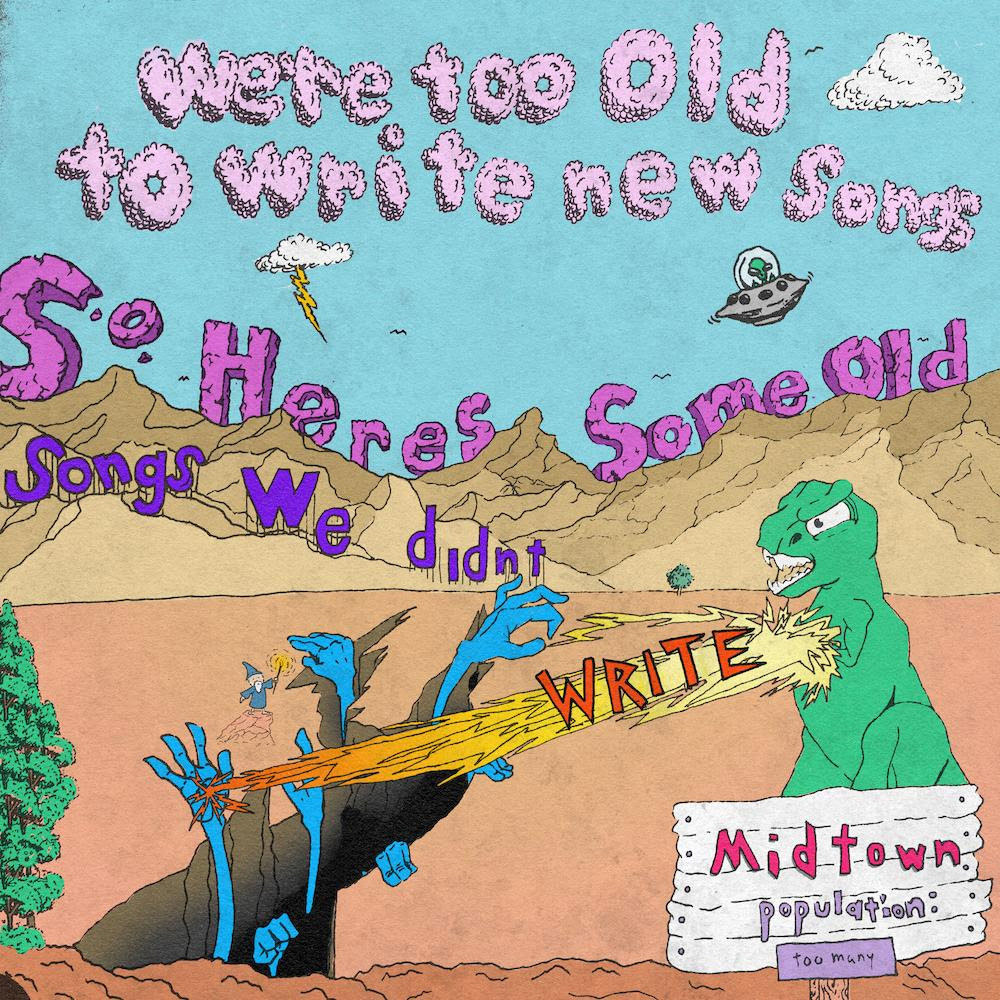 "A few years later we would make up and start Midtown, but in those days I was taking the bus into the city every weekend to see bands like Superchunk, Sonic Youth, and one of my favorites, Pavement," he continues. "I remember being at the Pavement show at the Roseland, looking around, and realizing that I was probably the only 14-year-old kid in a crowd that was mostly college kids. And as much as I loved Crooked Rain, I was just a little twerp and something inside of me wanted to break shit. When I discovered that hardcore shows were happening in VFW halls 15 minutes from me, I stopped taking the bus into the city every weekend and started immersing myself in the world that eventually spawned Midtown. But still, the records I listened to when I was first falling in love with music must have shaped my journey because I keep going back to them year after year. 'Cut Your Hair' was the first song I heard from Pavement, which turned me on to an album that became one of my all-time favorites — thanks for letting us share it with you."
Look for Midtown's covers EP on May 26.