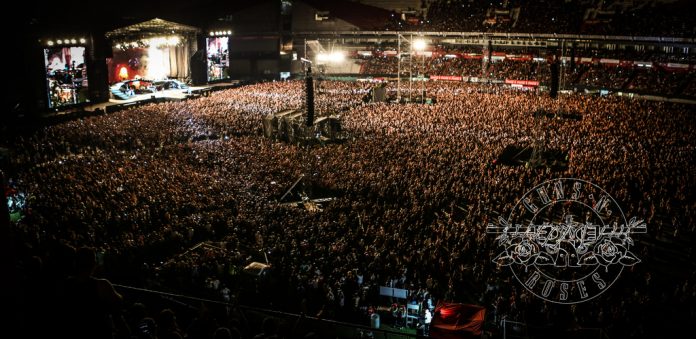 Guns N' Roses are among the many bands currently prepping a return to live touring following the COVID-19 era that brought the live entertainment business (along with many other things) to a full stop.
This weekend, the band unleashed Not In This Lifetime Selects: Latin America, a 47-minute video featuring a selection of hits performed live at River Plate Stadium in Buenos Aires, Argentina, on November 5, 2016. Notably, this set includes an appearance by original Appetite for Destruction-era drummer Steven Adler on "My Michelle." Check it out.
Not In This Lifetime Selects: Latin America Setlist:
Mr. Brownstone
You Could Be Mine
Better
Slash Solo / The Godfather
Sweet Child O' Mine
My Michelle
There Was A Time
Don't Cry
Guns N' Roses returns to the stage on July 31 at Hershey Park Stadium in Hershey, Pennsylvania. Click here for tour dates.