The ONE THOUSAND MILES TOUR featuring Hoobastank,  OLDCODEX, Against The Current, [Nagoya, Osaka only], and coldrain [Tokyo only] kicks off later this month in Japan. Presented by H.I.P., tickets for all shows are on-sale now, with full details listed below. I will be in Japan representing The Rock Father™ Magazine and look forward to checking out the tour first hand.
The ONE THOUSAND MILES TOUR Japan 2017 Dates: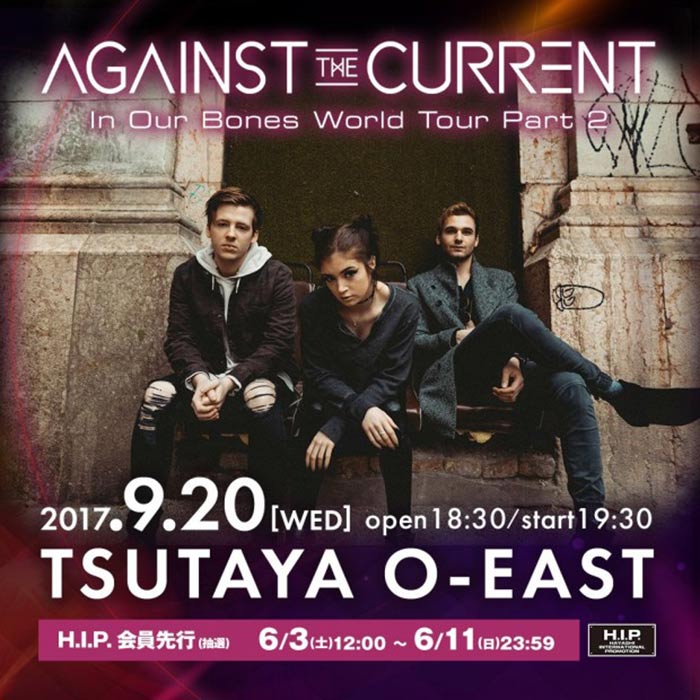 New York pop-rockers Against The Current, who are in the midst of wrapping up the final round of their IN OUR BONES World Tour, will headline a show at TSUTAYA O-EAST in Tokyo on Wednesday, September 20. Tickets are available at this location.
Advertisement