It's a rare occasion when something lands in my lap and commands that it skip the queue and go right into the player. It's even more of a rarity when I review said album so quickly after receiving it. For the long-awaited GOLD COBRA, the new album from LIMP BIZKIT exceptions have been made.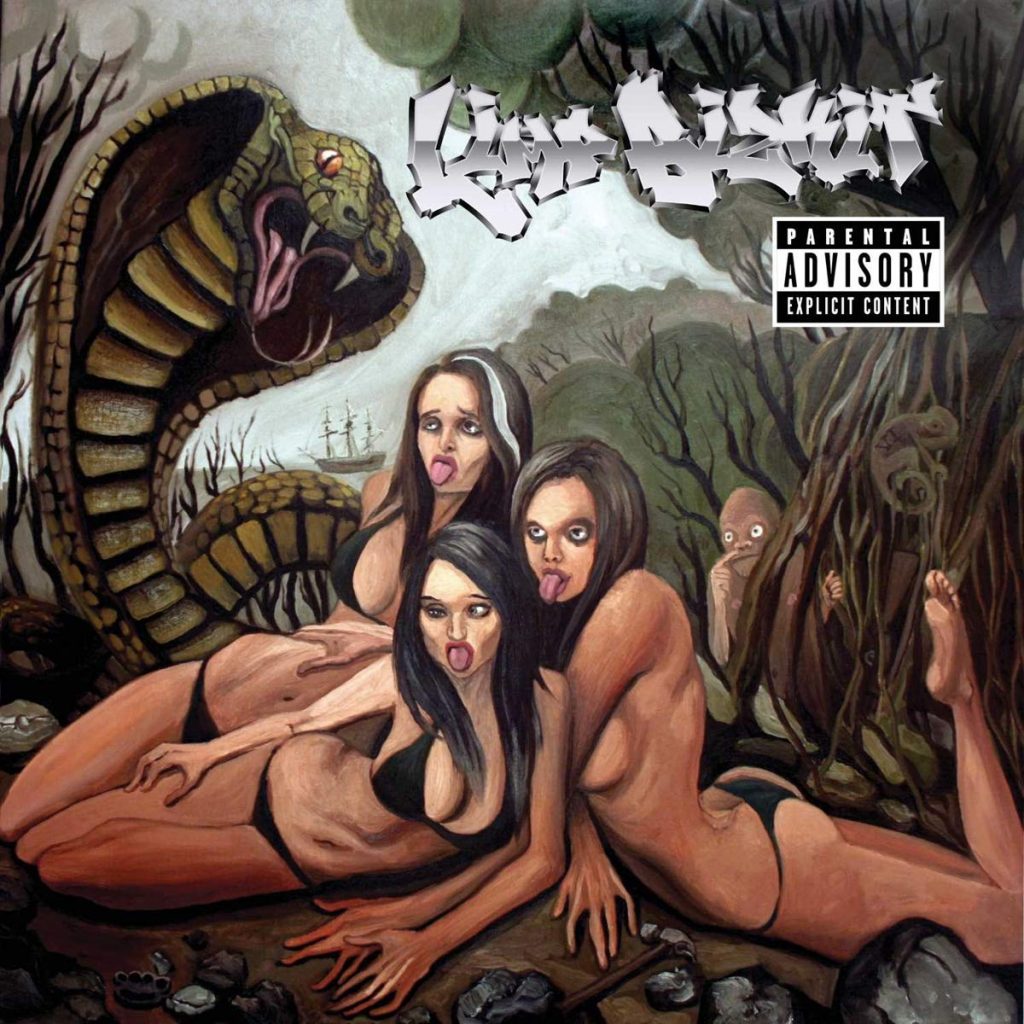 When a band moves over 20 million records in the U.S. alone, you cannot deny their appeal. A rough estimate by yours truly would indicate that 6.4% of the U.S. population has purchased a LIMP BIZKIT album at one point or another. The looming question of the moment is 'Can this band motivate the listeners that backed them from '97-'01 into checking them out in 2011?'
Set for release on June 28th via Flip/Interscope, GOLD COBRA will easily be one of the most talked-about albums of the summer, if not one of the most loathed by music critics and elitist pricks that won't even take the time to listen to it. Simply stated, GOLD COBRA rocks. But be warned, if you hated the 'Bizkit the first time around, you'll hate them even more now – and that's probably just what the band is banking on.
Discounting 2003's Wes Borland-less RESULTS MAY VARY and 2005's basically John Otto-less THE UNQUESTIONABLE TRUTH (PART 1), the sixth album from LIMP BIZKIT plays like what should've been their fourth album in chronological order – while feeling more SIGNIFICANT OTHER (1999) and less CHOCOLATE STARFISH (2000).  The balance between levels from the unapologetic rap rockers is back in order… with some new tricks tossed in.
Bring it Back is the perfect track to re-establish the band, making vocal nods to what once was and is once more, while staking claim to the future through an early mention of '2012.' The title track (and forthcoming video) is the most radio-ready, while it and the first single Shotgun are actually among the weaker cuts, despite being solid as hell. Walking Away and Loser feature Fred Durst doing some of the best straight-forward singing of his career, while the always under-appreciated low-end rumble of Sam Rivers permeates Get A Life (which also features a fantastic rage-filled chorus) and 90.2.10. Meanwhile, DJ Lethal provides the perfect accent while manning the decks.
While the rock skills present on GOLD COBRA are mighty, the album doesn't present itself without a few points ripe for criticism. Those familiar with me know that I absolutely detest the obligatory 'Intro' track that comes with far too many an album, and Introbra is a prime example of such a track. There's a few points where the lyrics could use a thinner layer of cheese (the 'spoken' section of Shark Attack), and there's a playful bit that sets up Autotunage that rings as totally unnecessary and awkward, if not a little dated as the song was surely written during the auto-tune explosion of a few years back.
The bottom line: GOLD COBRA is a fun album that should be played as loud as possible. Sure it's got a few flaws, but they're like having a few scratches on your Lamborghini – sure, it's not 100% perfect, but it's still a bad-ass ride.
Rating: 4.5/5