I drink a lot of Liquid Death Mountain Water. Yes, the delicious, thirst-murdering water from the Alps is a staple here at Rock Father HQ because it's essentially accomplished its mission — beyond its epic, heavy metal marketing, Liquid Death actually got me to change my habits and trade in my over-consumption of Diet Mountain Dew for something healthier: water.
While I already have a mini-fridge in my office, the new Icy Death Mini Fridge is looking like a worthy replacement. At $495, this classy machine is made of brushed gold steel and holds 24 ice-cold tall boys of the good stuff (still, not sparkling, if it's at my place).
According to the marketing team at Liquid Death, this is "the kind of home decor luxury that will make people wish they were you and hate you for it." Having seen reactions to the simple fact that I've had a NewAir Beverage Cooler in my office for years, they're pretty spot-on.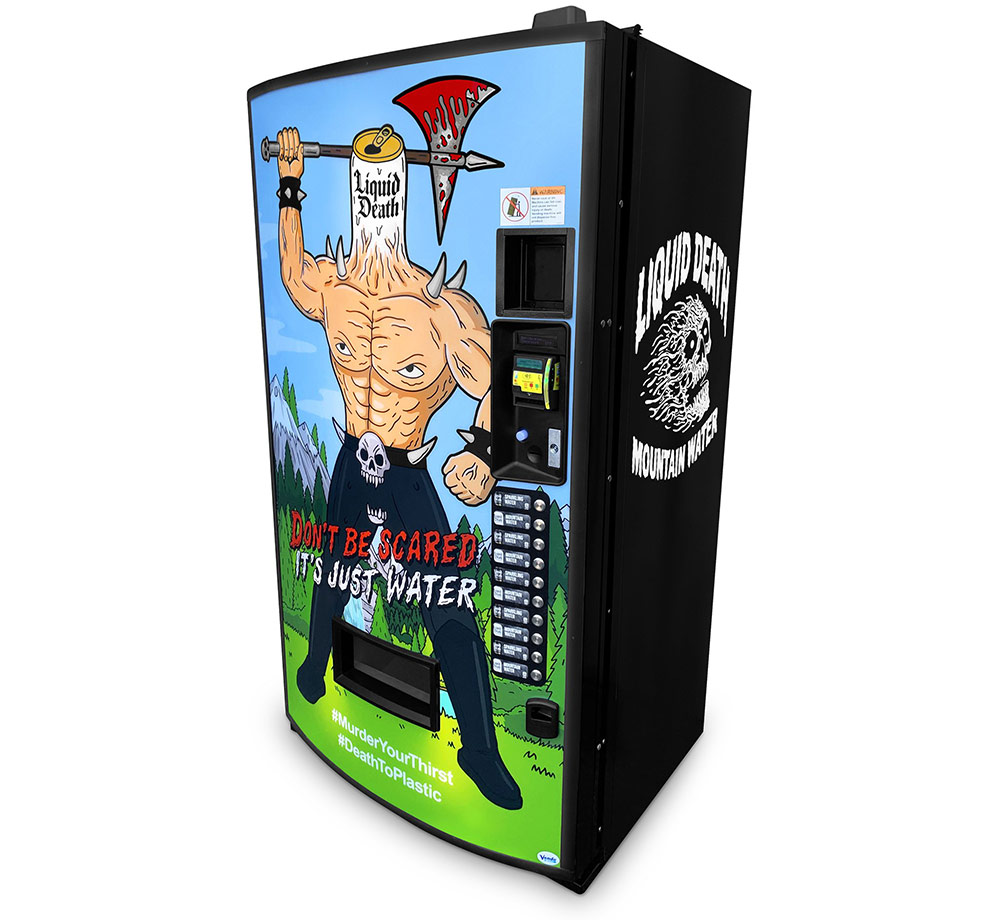 For those of you who feel that an Icy Death Mini Fridge isn't enough, fear not! Liquid Death also offers The Death Dispenser now. It's a custom vending machine that holds 300 cans of thirst-murdering refreshment! It's a bit pricier at $5,800.
Now, if you'll excuse me, I have to go murder my thirst.


Advertisement