Updated 6/16/2022
The Holiday Season presents a tremendous opportunity to teach our children the joy of giving, in helping to provide much-needed cheer for those who may need a hand. When I started THE ROCK FATHER™ Magazine, I had no idea that it would eventually be positioned to make some real impact in the community, but over the past few years that's happened — and for that, I owe gratitude to the readers and supporters of this website and my friends in the toy industry that have helped to spread the word and make it grow. Since its inception, The Rock Father Santa Holiday Toy Delivery Program has provided gifts for more than 520 kids across more than 200 families!
As my wife and I raise two girls, we see the power and importance of play on a daily basis, something of a symbiotic relationship with my work in the toy industry — and an element that fuels the desire to share that power with other families … particularly those in need.
While there are many National organizations that do some truly incredible and great things for so many, I'm a firm believer in the old saying that "charity begins at home" — or at least close to it. Given my size and reach as a work-from-home parent, I decided that the bulk of my holiday giving should be done in the local community, a place where it can have the most targeted impact for the families that we see every day, but wrapped in mystery similar to that of Kris Kringle himself. For a short time each year, I can be the "Rock Father Santa," delivering Holiday Toys to families who will never know where they came from.
In the fall of 2014, the #RockFatherSanta program took shape, and after doing some digging on the local level, I decided that Avon Township would be the recipient of the holiday delivery, partnering with their caseworkers and supervisor to identify families in the communities of Grayslake, Round Lake, Round Lake Beach, Round Lake Park, Round Lake Heights, Hainesville, and Third Lake, Illinois that had received aid from the Township previously in the year and could thus use some holiday cheer.  I would do the legwork in securing donations or purchasing toys at great deals, stretching funds both personal and sponsored to maximize the donation. While I would deliver to the Township, the families would be invited to pick up the toys, free to gift them as they please, while Rock Father Santa would retreat into the shadows for another year. The first year helped 37 kids in 15 families, and that number has grown into the hundreds in the years since.
2021 Rock Father Santa Holiday Toy Delivery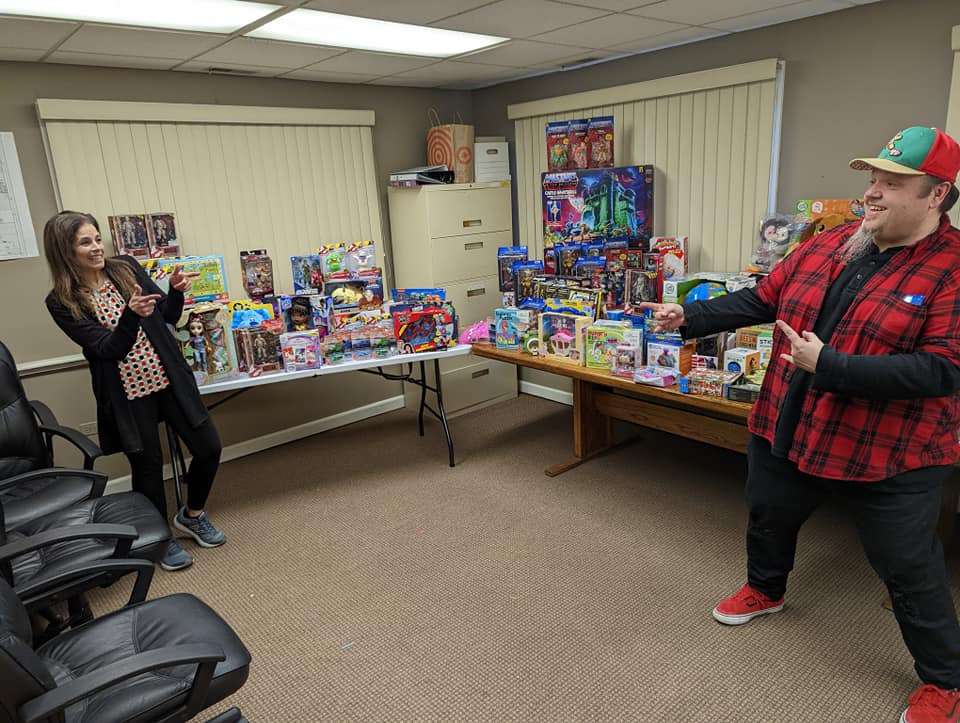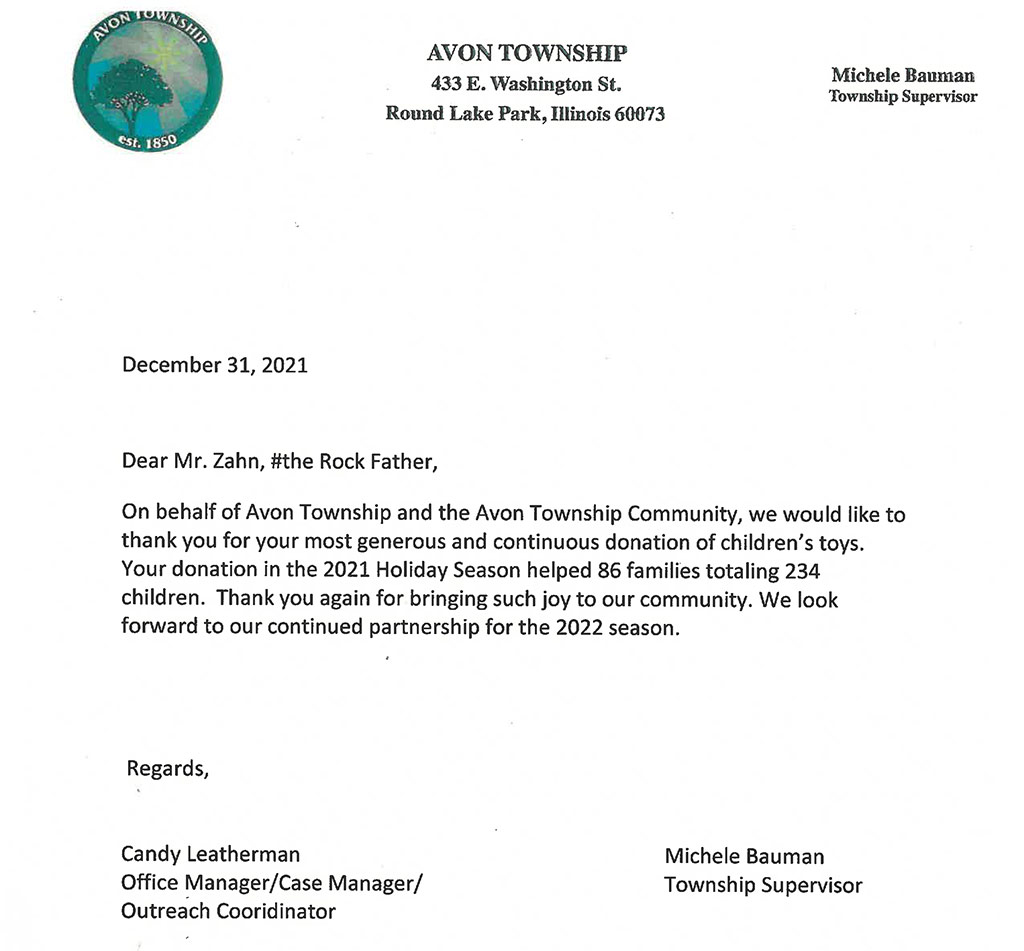 2020 Rock Father Santa Holiday Toy Delivery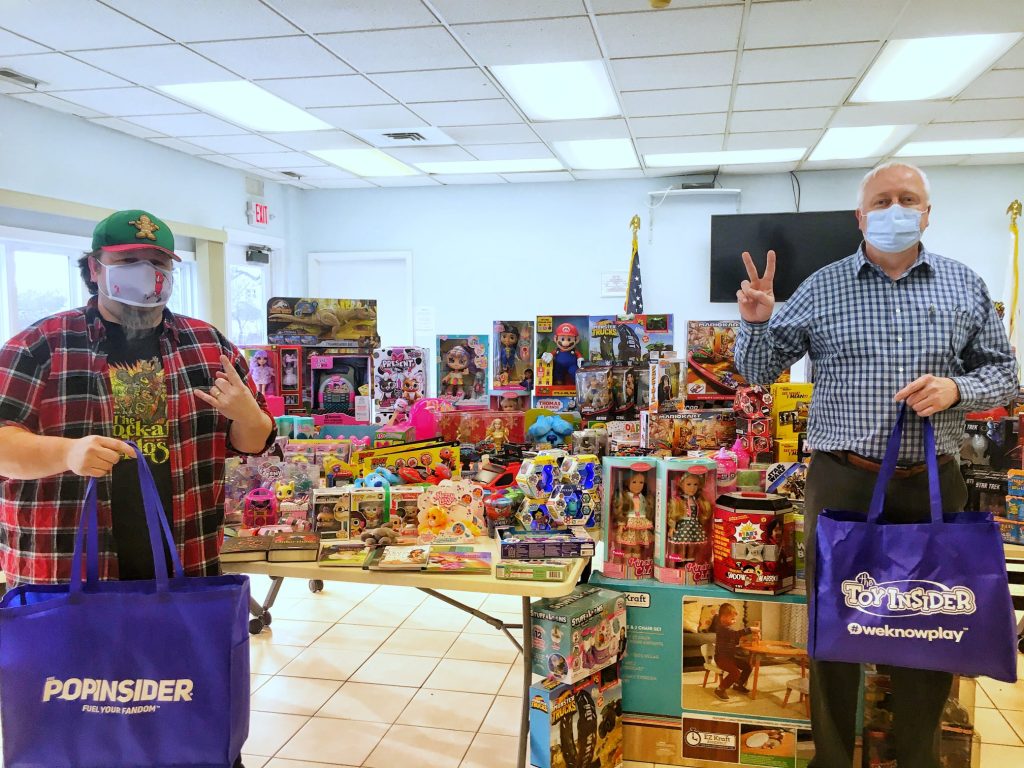 2019 Rock Father Santa Holiday Toy Delivery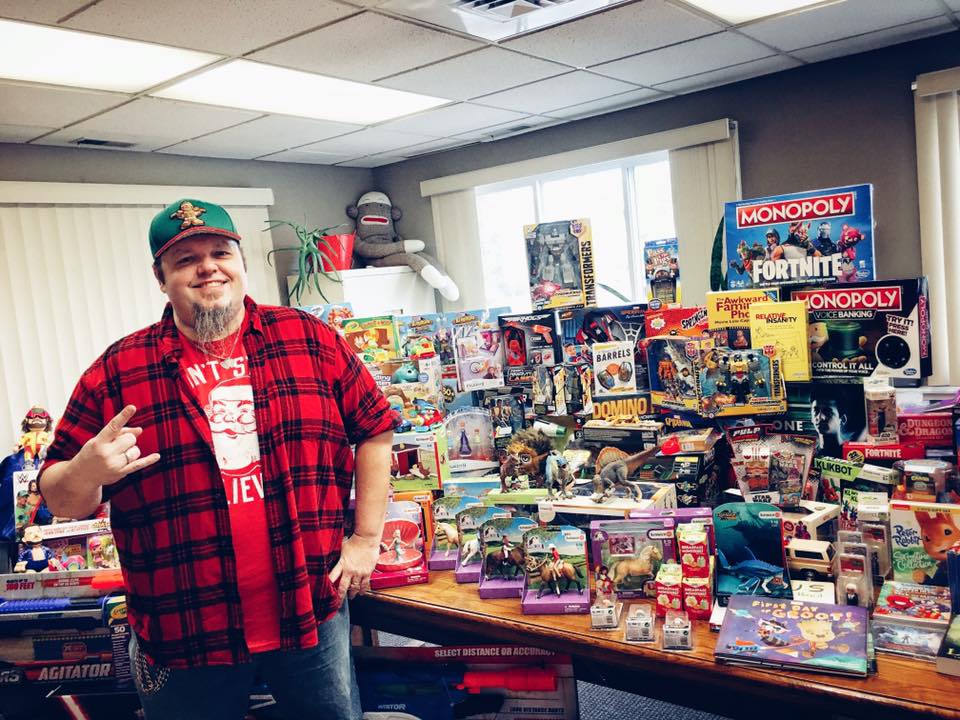 2018 Rock Father Santa Holiday Toy Delivery
Sponsored in part by General Motors/Chevrolet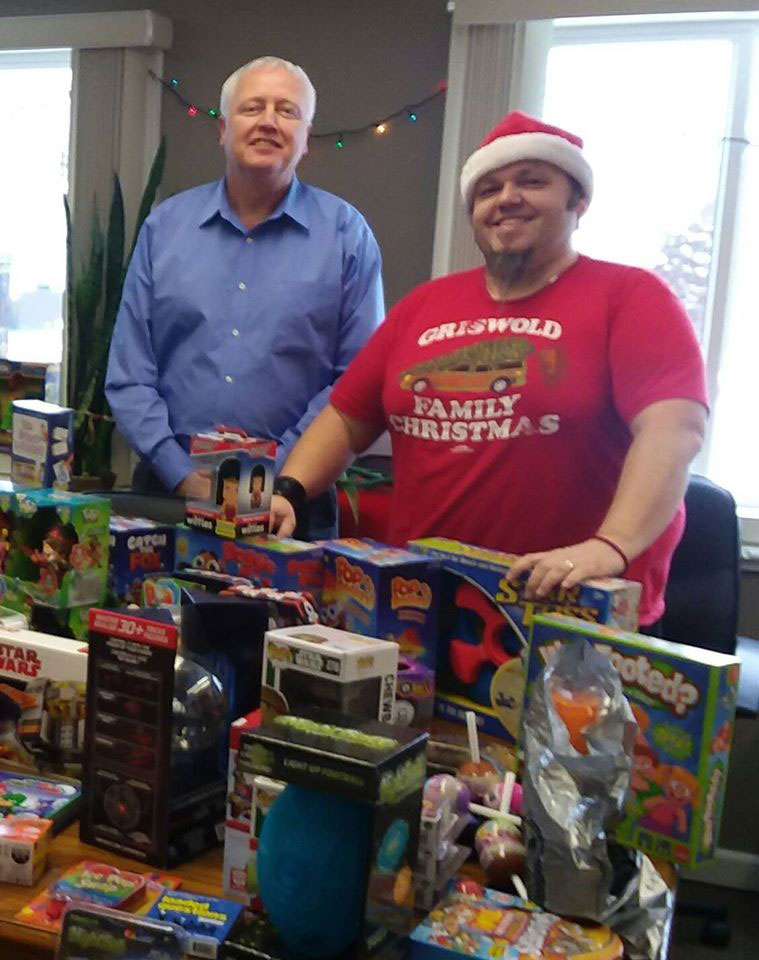 2018 was a year of change across the toy industry and that directly affected access to products in the way it had been in prior years. Both Toys "R" Us and The Mattel Toy Store shuttered, ending our usual 50% off runs to Wisconsin to shop for additional toys to donate. Despite that, donations and our personal purchases led to the ability to help the biggest number of kids to date at the time: 82!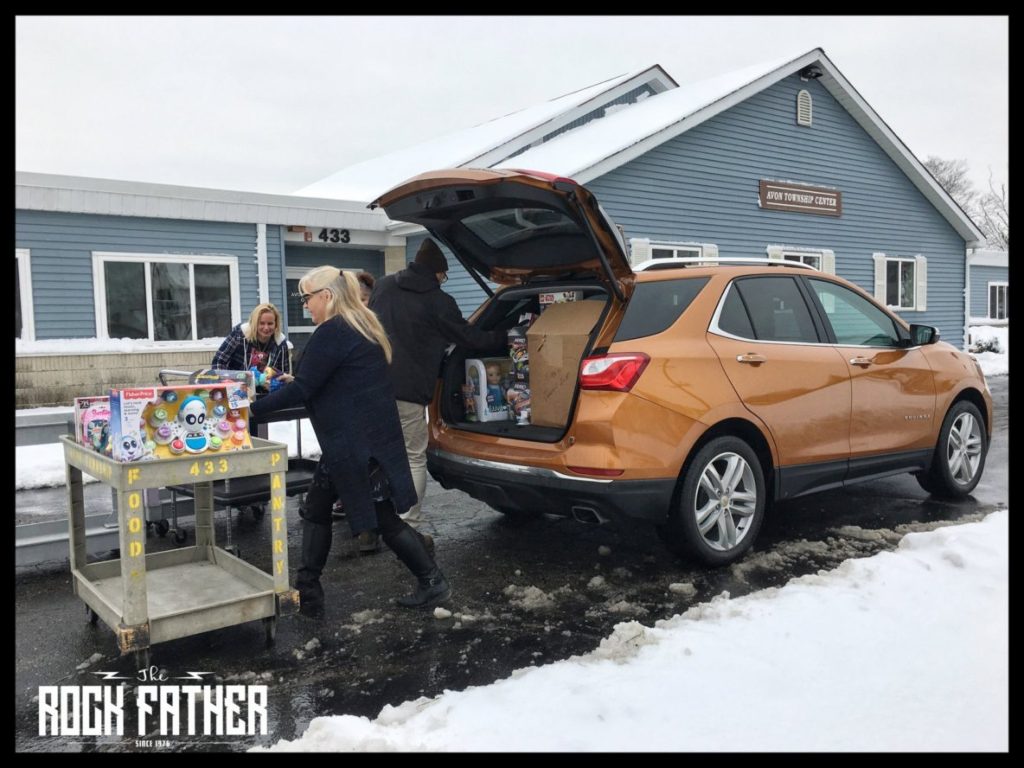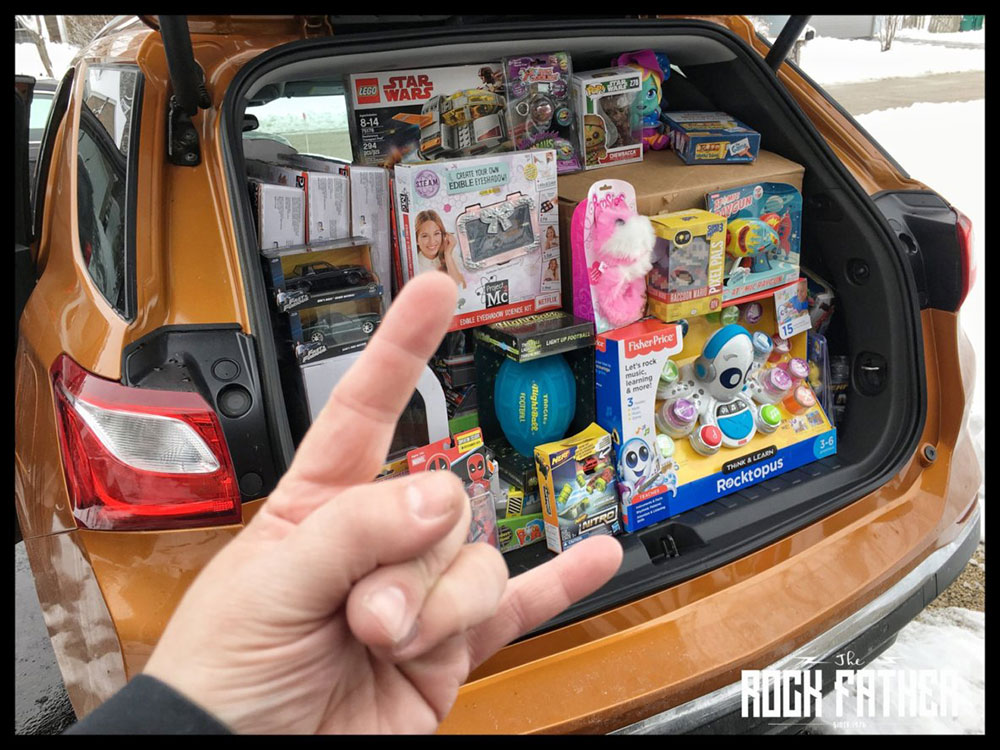 The folks at General Motors generously loaned us a 2019 Chevrolet Equinox to use in the holiday toy delivery run, and for a road trip to The Christmas Story House and Castle Noel in Ohio.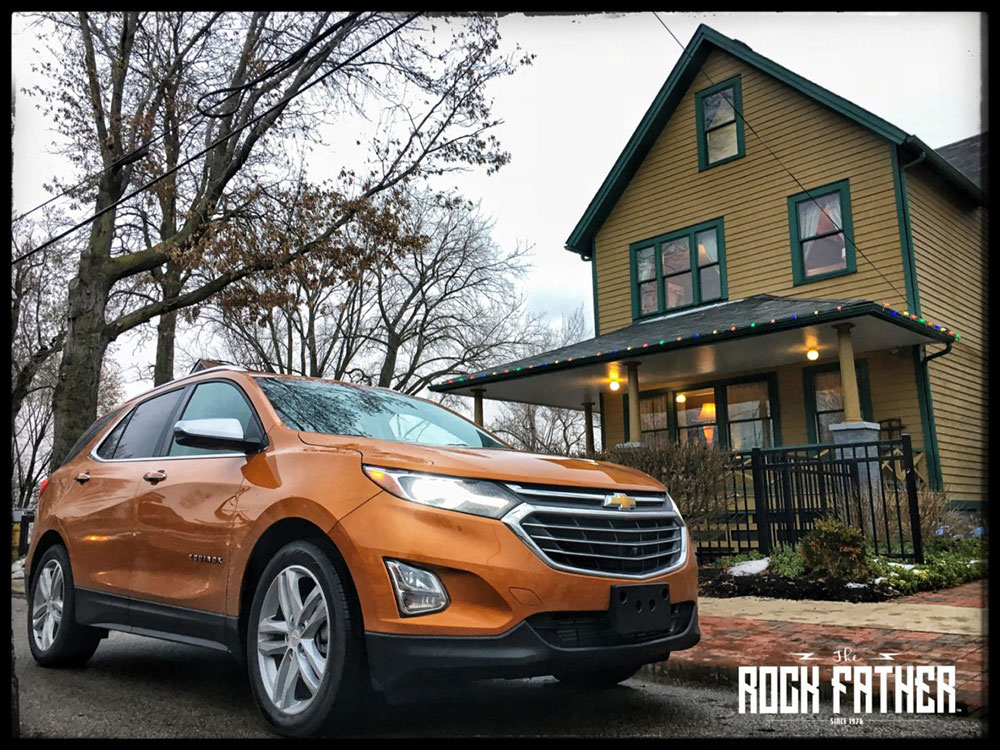 2017 Rock Father Santa Holiday Toy Delivery
Sponsored in part by Mazda and DriveShop Chicago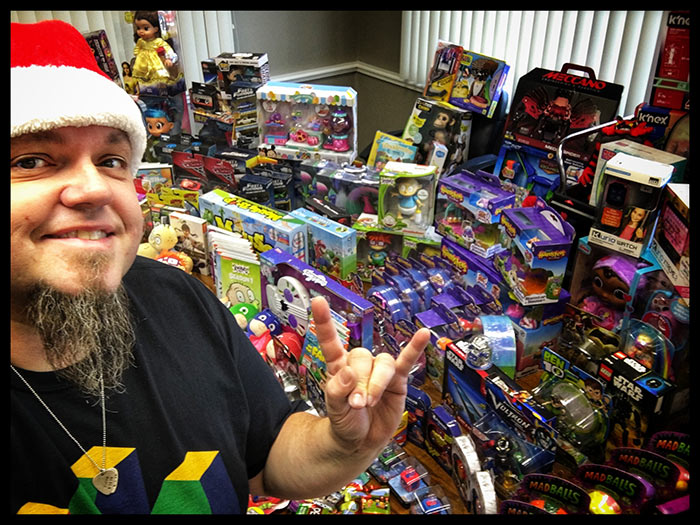 After soft support on donations in 2016, I shifted focus in 2017 to ensure we'd be able to help as many kids as possible. Leveraging my growing position in the toy industry and the increasing amount of product that comes in for review and feature, I began setting aside more items early on, in addition to program-specific donations. As usual, my wife and I took The Rock Daughters to The Mattel Toy Store to purchase items, each leveraging a special 50% off coupon on Black Friday weekend to stretch our dollars.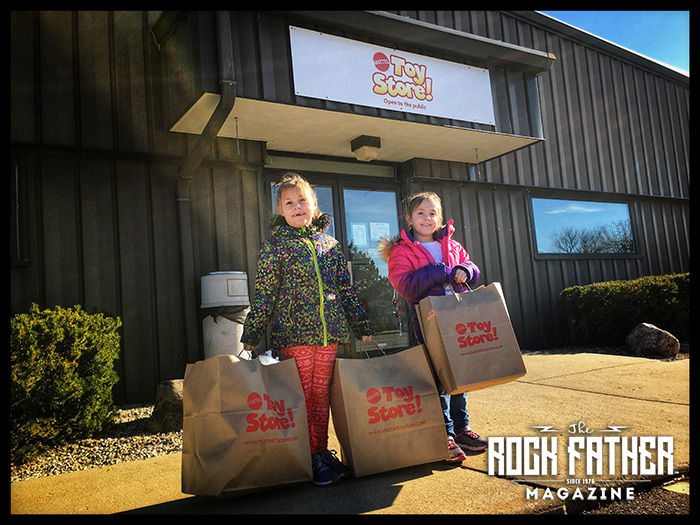 Between the donated toys and the materials that we purchased, this year we provided gifts for 72 children across 25 families, making 2017 our most successful year to date. On Monday, November 27, 2017, I loaded up my sleigh for the season — a 2018 Mazda CX-9 and headed for the Avon Township offices to make our delivery.
2016 Rock Father Santa Holiday Toy Delivery
Sponsored in part by Mitsubishi Motors and DriveShop Chicago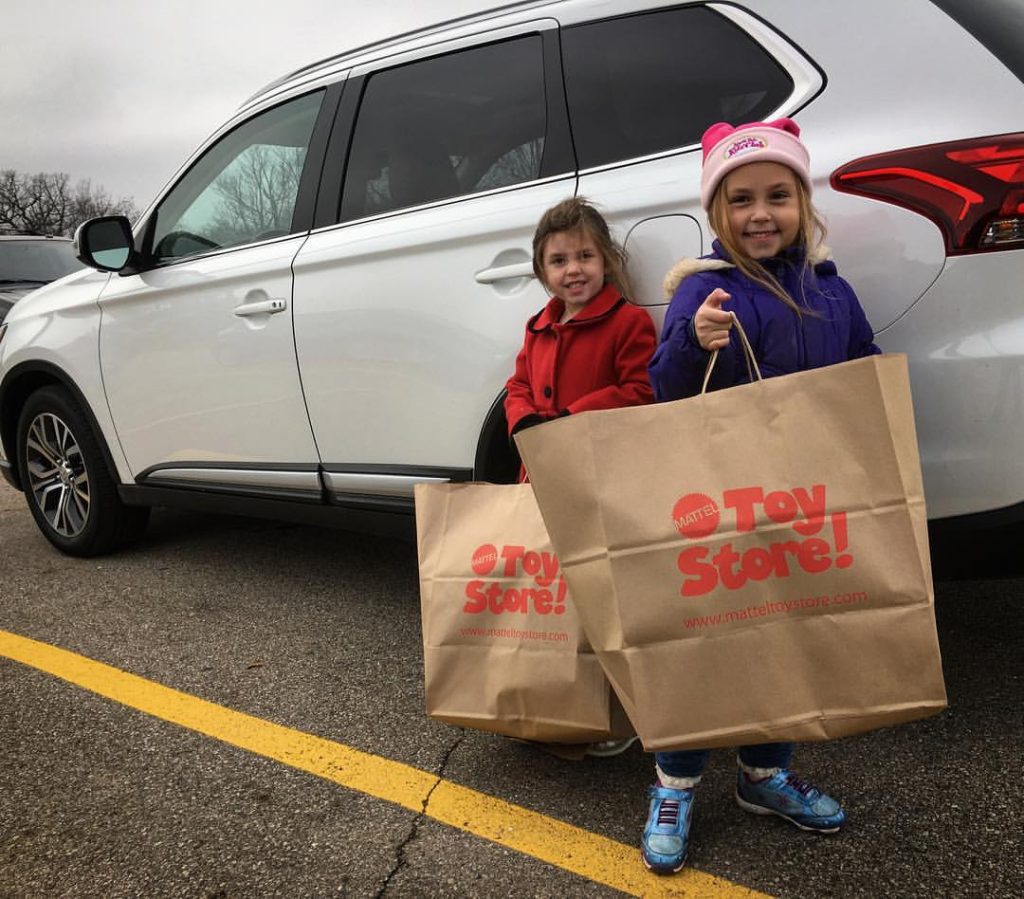 Like many organizations working to do good in 2016, external donations were, unfortunately, way down for the year. We rolled into Avon Township on Monday, November 28 with a 2017 Mitsubishi Outlander loaded with toys. This came following our usual Black Friday weekend run, in which The Rock Daughters were able to pick out and purchase toys at The Mattel Toy Store, all of which would be donated to other children. This year we provided gifts for 24 kids across 12 families.
2015 Rock Father Santa Holiday Toy Delivery
Sponsored in part by General Motors, Chevrolet, Onstar and The Step2 Company
Like any good sequel, the second year for the #RockFatherSanta program was all about going "bigger." Hitting the road in a red, 2016 Chevy Equinox "sleigh" the week of the Chicago Toy & Game Fair and rolling through Thanksgiving weekend, the entire family took part in shopping for holiday toys for families in the local community. There was some pre-game shopping that took place at Toys "R" Us and Target with The Rock Daughters picking out some fun items, but Black Friday was once again the big day — another trip to the Mattel Toy Store in the pre-dawn hours to get that dollar-stretching 50% off ticket.
Again using a mix of funds both personal and sponsored, along with an in-kind product donation from The Step2 Company, The Rock Father upped the game, delivering toys to Avon Township that provided gifts for 61 kids across 24 families.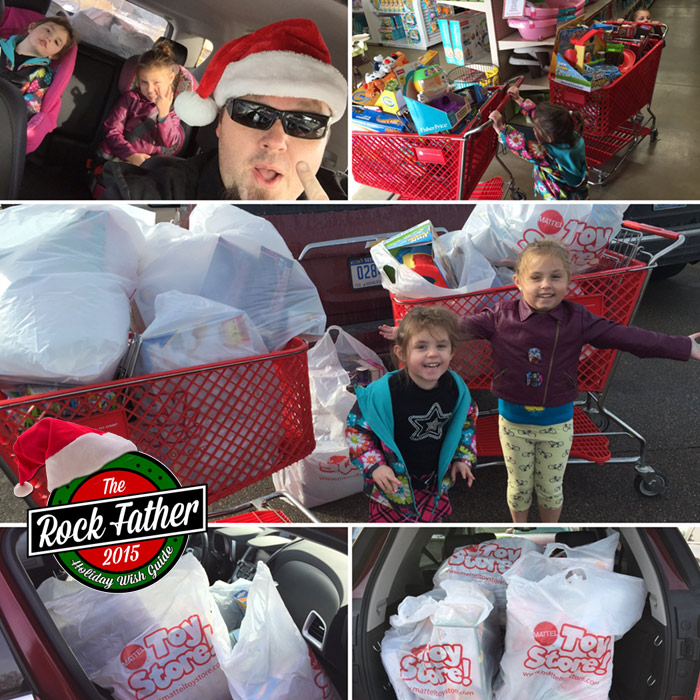 2014 Rock Father Santa Holiday Toy Delivery
Sponsored in part by General Motors, Chevrolet, and OnStar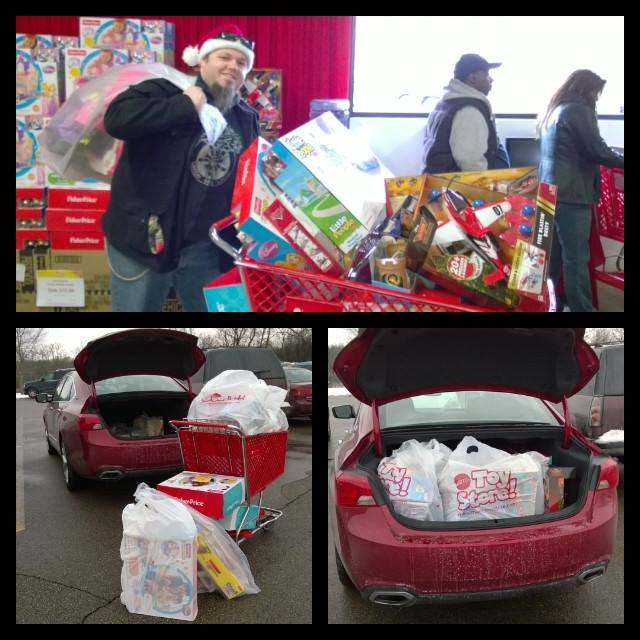 For the first year of the #RockFatherSanta program, The Rock Father partnered with Chevrolet and OnStar to hit the streets in a red 2015 Chevy Impala "sleigh" to shop for holiday toys and other goods (such as warm pajamas) on Black Friday — shopping for deals to maximize and stretch funds provided by both The Rock Father himself, and the folks at General Motors. This included an early-morning stop at The Mattel Toy Store in Wilmot, Wisconsin to be one of the first 100 customers in-line to receive a ticket for an additional 50% off the already incredible factory-direct pricing.
After doing some legwork in the weeks prior to the event, The Rock Father Magazine decided upon Avon Township as being the recipient of the Holiday Delivery, partnering with their case worker to identify families that could use some holiday cheer. In the end, The Rock Father's Holiday Delivery helped 37 kids in 15 families, while allowing The Rock Daughters to take part in the initiative to learn the importance and joy of giving.
Get Involved: Contribute to the Rock Father Santa Holiday Toy Delivery
THE ROCK FATHER™ Magazine is always looking for quality partners and potential sponsors to help spread the Holiday Cheer. Donations of new, unwrapped toys for kids aged 0-12 are invited, as are cash donations that will be used to purchase toys, with 100% of the items reaching families in need. Because this is a private endeavor, financials are not available, nor are items purchased tax-exempt. The Rock Father pays sales tax on all items purchased at retail. Please email santa@therockfather.com to discuss opportunities.
Advertisement