Chicago's SOIL will release a collection of re-recorded hits on July 21 via Cleopatra Records.
Restoration revisits an assortment of songs from the band's back catalog, updated and refreshed with modern production. The collection includes new versions of singles such as "Halo" and "Breaking Down" from the band's 2001 debut, Scars, along with "The Lesser Man," from 2009's Picture Perfect — a track that originally featured vocals by SOIL's second frontman, AJ Cavalier.
On Restoration, original SOIL vocalist Ryan McCombs takes the lead.
"Ryan's vocals add a new twist and direction to the song," comments SOIL bassist Tim King. "It truly gives it a breath of fresh air."
Click here to pre-order the album via Cleopatra Records on Bandcamp.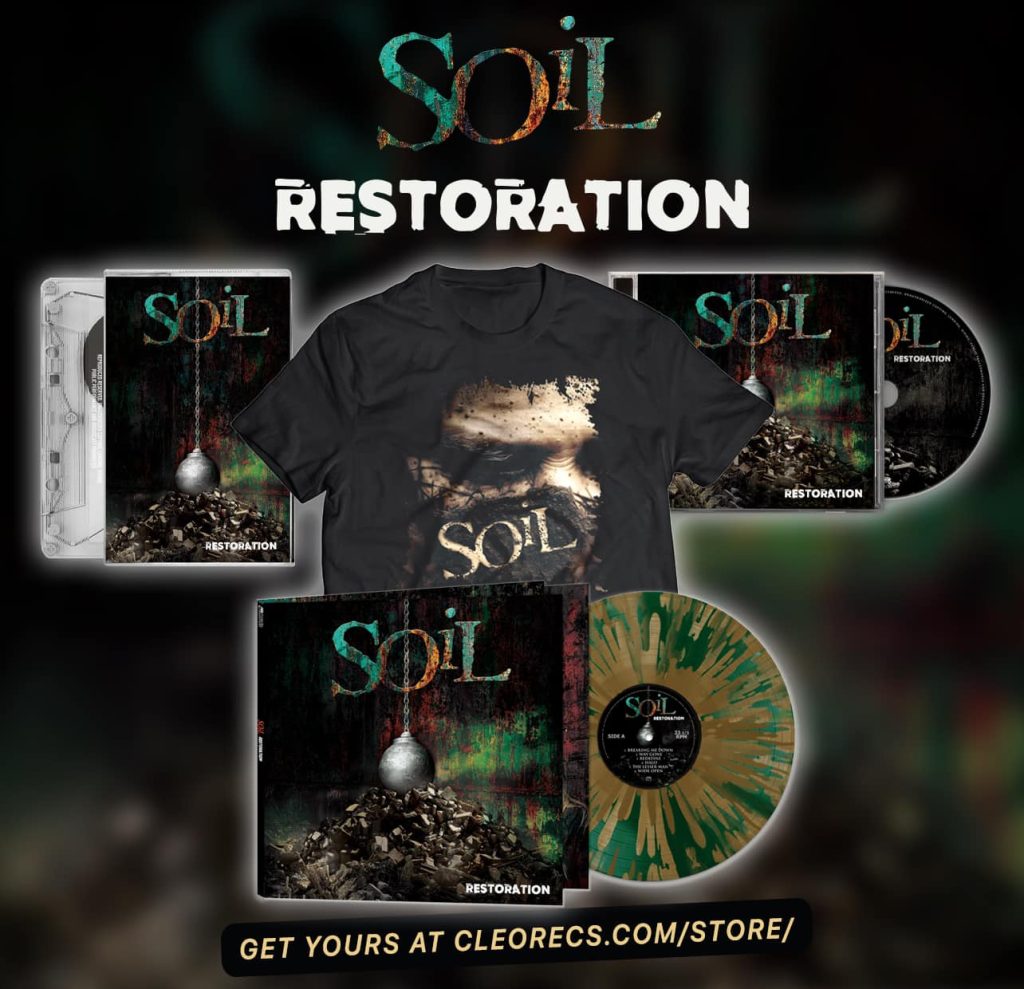 SOIL will perform select dates this summer. Additionally, McCombs is now doing double duty after reuniting with Drowning Pool earlier this year. At the time of the reunion, it was said that SOIL's limited touring schedule will allow McCombs to seamlessly front both bands.