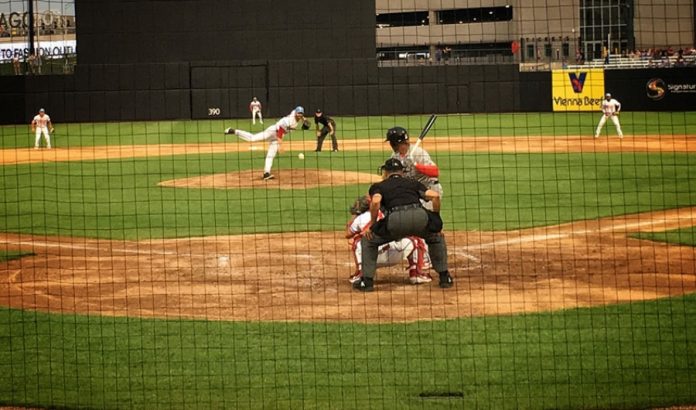 The village of Rosemont is a pretty busy place of late, and during the summer months, things are heating up on the west side of I-294. Anchoring the expansion of the entertainment district to the other side of the Tri-State Tollway is Impact Field, which opened in 2018 for the inaugural season of Chicagoland's newest professional baseball team — The Chicago Dogs.
Until recently, we'd only driven by the park — happening to catch the post-game fireworks on a few occasions as we clipped by at a brisk pace. The modern ballpark benefits from its visibility, including the double-sided digital scoreboard that's absolutely unmissable for the millions of drivers who pass by annually.
During a recent media night (which also happened to be superhero night), we finally had a chance to check out everything that this new ball club — part of the American Association of Independent Professional Baseball — has to offer, and for families, it's a lot. It's not only tremendous fun, but it's affordable, with single game tickets starting at just $9 for bleachers, and topping off at $25 for the Wintrust Home Plate Club.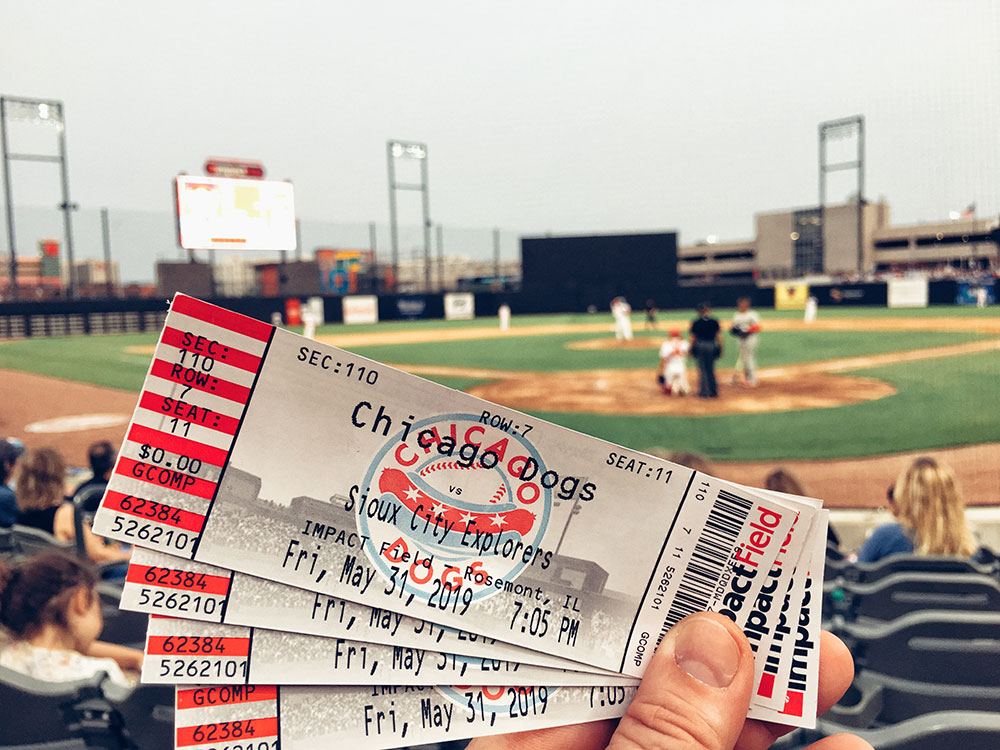 On a beautiful Friday night, The Chicago Dogs clobbered the Sioux City Explorers 9-2, but the game was just a piece of the overall experience. Fan engagement was high, and the laid-back vibe of the ballpark was evident from the get-go. From the moment you enter the main gates on the park's right field corner, it's apparent that this is a different type of ballpark. It's very open, with a 360-degree concourse that offers a great view that's free of obstructions.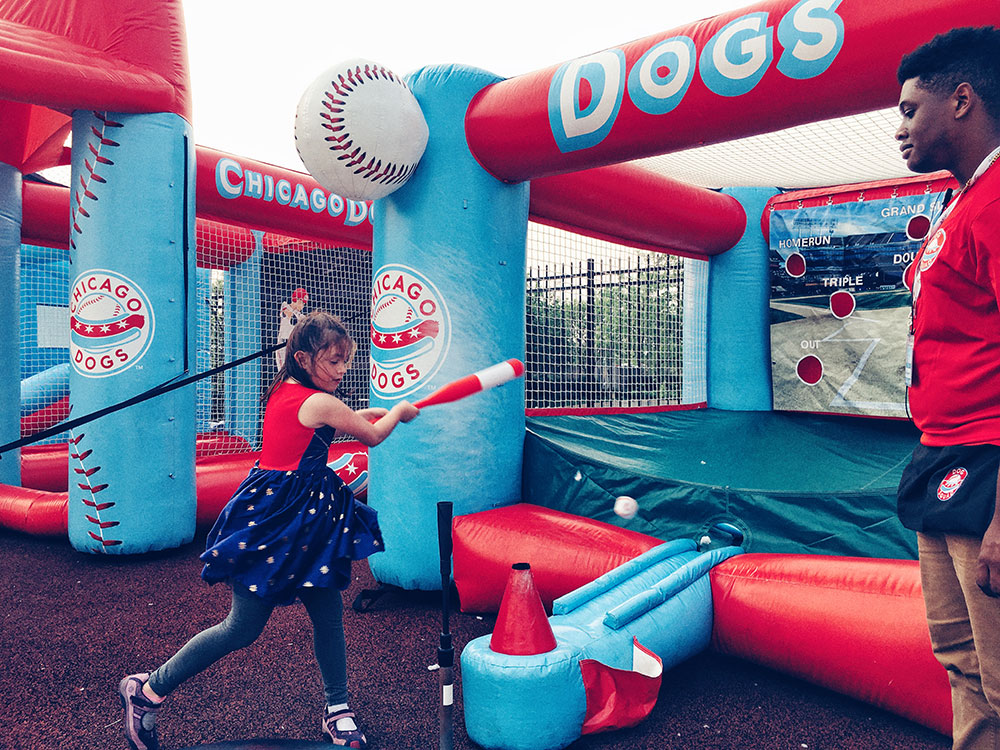 For kids, there's activities in left field — inflatables that include are set up to give little ballplayers a taste of the action with pitching and batting. One of the most popular activities is one that really gets kids moving — a running contest that clocks kids' speed as they run from "third base" to home plate.

Throughout the park, families will find plenty of great food options — and for grownups, there's quite a few fine beverage options as well. Keep an eye out and you'll spot The Dogs' mascot, Squeeze, and his nefarious counterpart, Ketchup. A reminder, especially for those not in Chicago: #NoKetchup. Never, ever put ketchup on a hot dog — NEVER!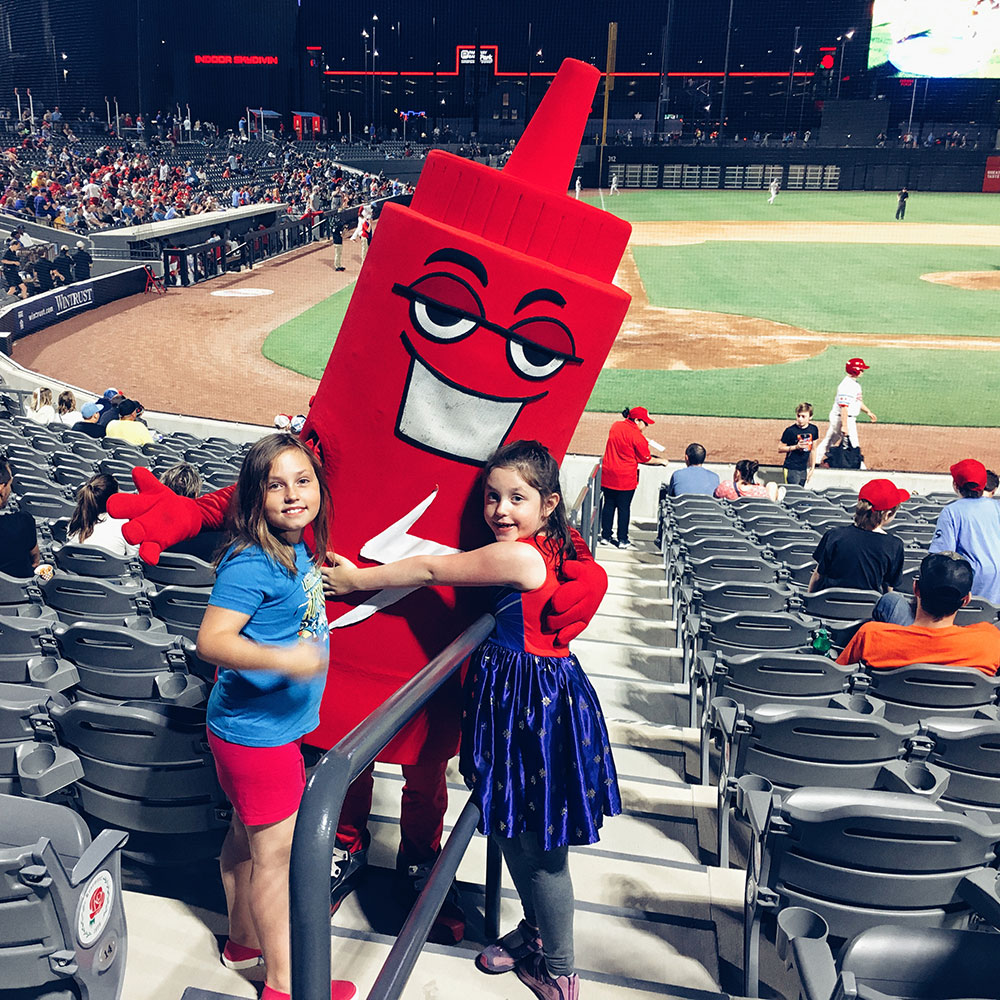 On Friday nights, kids run the bases post-game, and there's special events throughout the season, which runs through August. Check out the official site for schedule and tickets!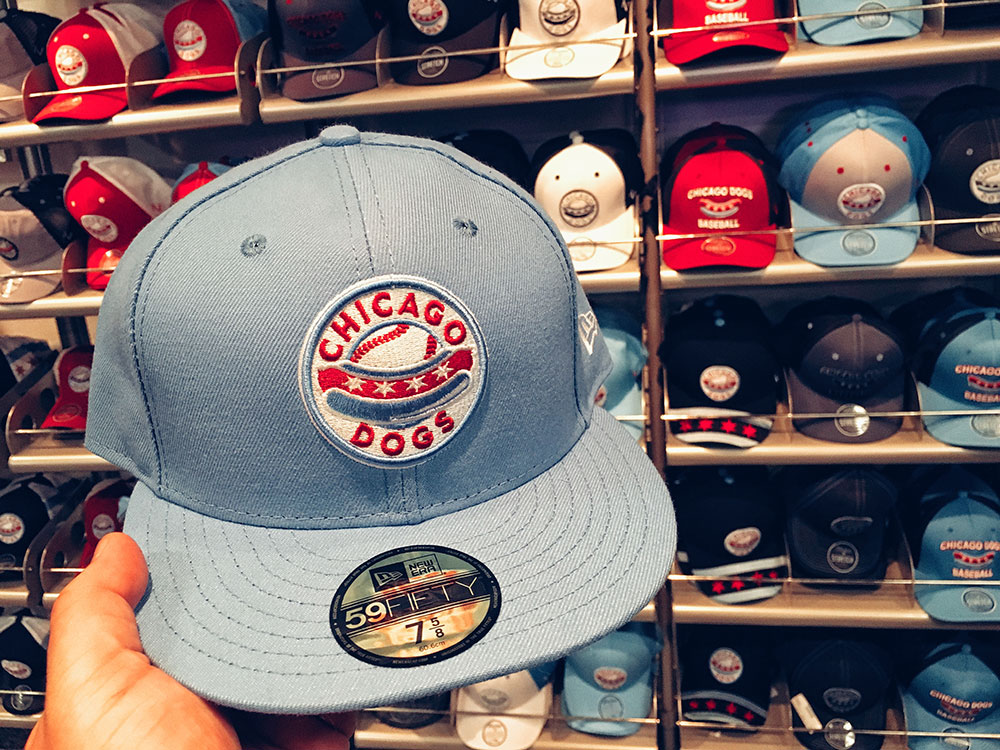 Bonus: The Chicago Dogs have a great merch store. Now, the merch isn't cheap, but it's completely worth it. We bought The Rock Daughters™ plush versions of Ketchup and Squeeze, while I couldn't resist the New Era fitted Chicago Dogs on-field cap.