Fall is a great time to start home renovation projects as it can help get your home ready for winter and give you a more comfortable space to spend time in when it's too cold to be outside. If you're thinking of undergoing some home renovations this fall, here are some ideas that you should keep in mind.
1. Repair or Replace your Roof
Many roofers recommend having your roof inspected twice a year. Once in the spring and again before winter. This is because inspections can help detect damage caused by snow or summer storms that could cause problems later in the year. Unfortunately, there are many homeowners and commercial business owners who think that new roofs are maintenance-free and that they can forgo these regular inspections and repairs. However, nearly 80% of roofs end up needing to be replaced early due to a lack of care. If your roof hasn't been inspected this year, fall is a good time to have it done so that you can repair or replace it as needed before winter sets in.
2. Update Your Kitchen
Another popular home remodeling idea for fall is renovating your kitchen. While kitchen and bath remodels have always been popular, since June they have spiked, even more, experiencing a 40% boost in demand since the same time last year. This can largely be attributed to the increase in people cooking and eating at home and during the winter, this can increase even further due to the inconvenience of going out into the cold. Before winter hits, you may want to look around your kitchen and think of ways that you could renovate it to be more functional and enjoyable. After all, outdated, clunky kitchens can make cooking feel like a chore, which is something that no homeowner wants to have to deal with.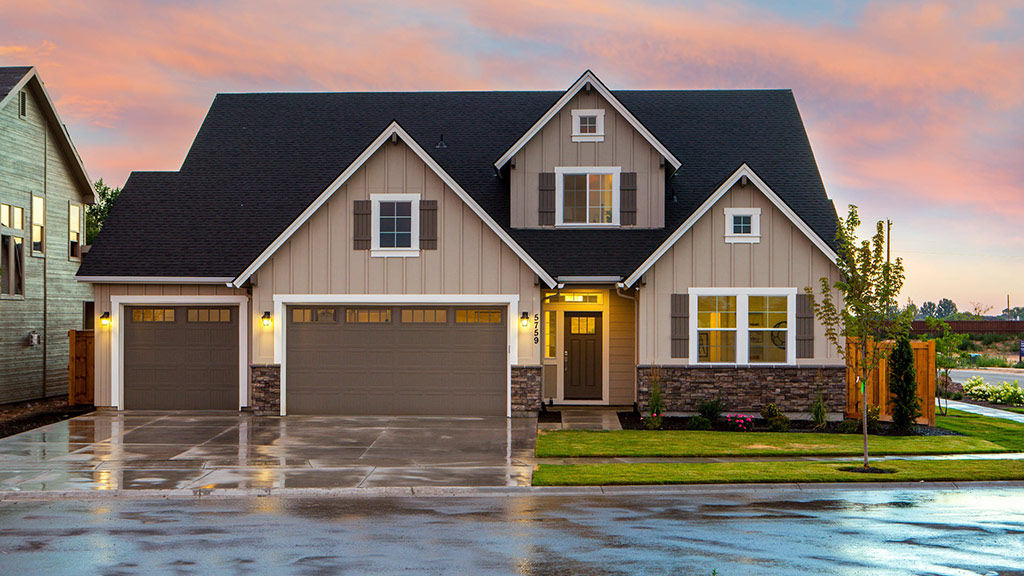 3. Winterize Your Garage Floor
Snow and salt can wreak havoc on your garage floor and it can cause them to wear down more quickly. Coating your garage floor with coatings such as epoxy can help prevent chemical, water, and salt damage, and make it easier to clean. Coatings like this have two functions: protection and decoration. You can often customize epoxy coatings to meet your design needs. However, you'll want to have this done well before winter as epoxy coatings can't be installed in cold temperatures under 50 degrees. If the cold has already set in but you still want a coating, you might want to consider polyaspartic or polyurea coatings instead.
4. Replace Old Windows
Replacing old drafty windows can also be something to keep in mind when thinking about renovating your home this fall. Not only can they improve the style of your home, but energy-efficient windows can also help prevent energy loss and temperature drops. Old windows are one of the easiest places for heat to escape from, and without replacing them you could end up facing skyrocketing heating bills, not to mention your home will be less comfortable and your HVAC will need to work harder. Replacing your old windows now can save you a lot of money and discomfort once the temperatures start to drop.
5. Replace or Repair Your HVAC
Speaking of hard-working HVAC systems, fall is the perfect time to consider having them inspected by a technician so that you won't risk ending up without heat in the dead of winter. Even if you're not currently experiencing problems, you'll still want to make sure that everything is in working order and that nothing is at risk of failing when you need it most. As summers grow hotter and winters colder, it can be increasingly dangerous to risk being without a functioning HVAC during either of these seasonal extremes.
If you are looking for the best home renovation ideas to complete this fall, keep these five options in mind so that you can start knocking them off your to-do list before winter comes.