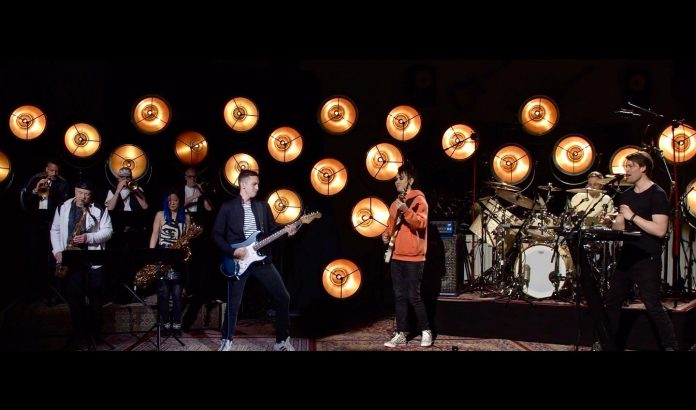 It's almost October, and if you're looking to add something fresh and funky to your Halloween playlist, Cory Wong and Dirty Loops have a treat for you.
The Grammy Award-nominated songwriter, producer, and guitarist teamed up with the Swedish pop trio for a new album called Turbo, and on it, you'll find a brass-infused cover of the title track from Michael Jackson's 1982 album, Thriller. Check out a live performance video of the track below.
Turbo is available now on Spotify and other digital music services.