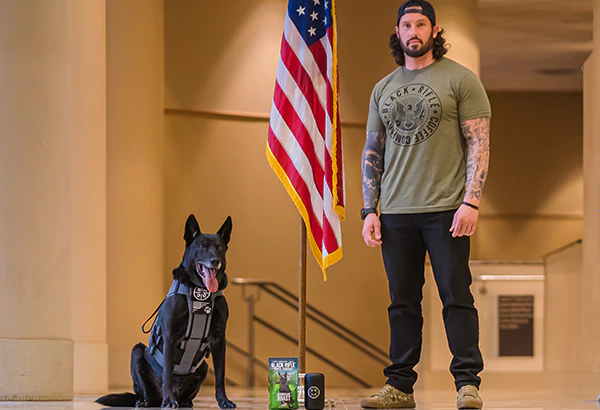 The crew at Black Rifle Coffee Co. (BRCC) is unleashing two, ultra-limited edition roasts that celebrate and raise funds for four-legged vets.
National K9 Veterans Day pays tribute to dogs that have served in the U.S. military or law enforcement agencies across the country. Proceeds from the sale of Fur Missile and Hurricane Roast will benefit Hurricane's Heroes, a nonprofit organization that supports veterinary care for these retired dogs.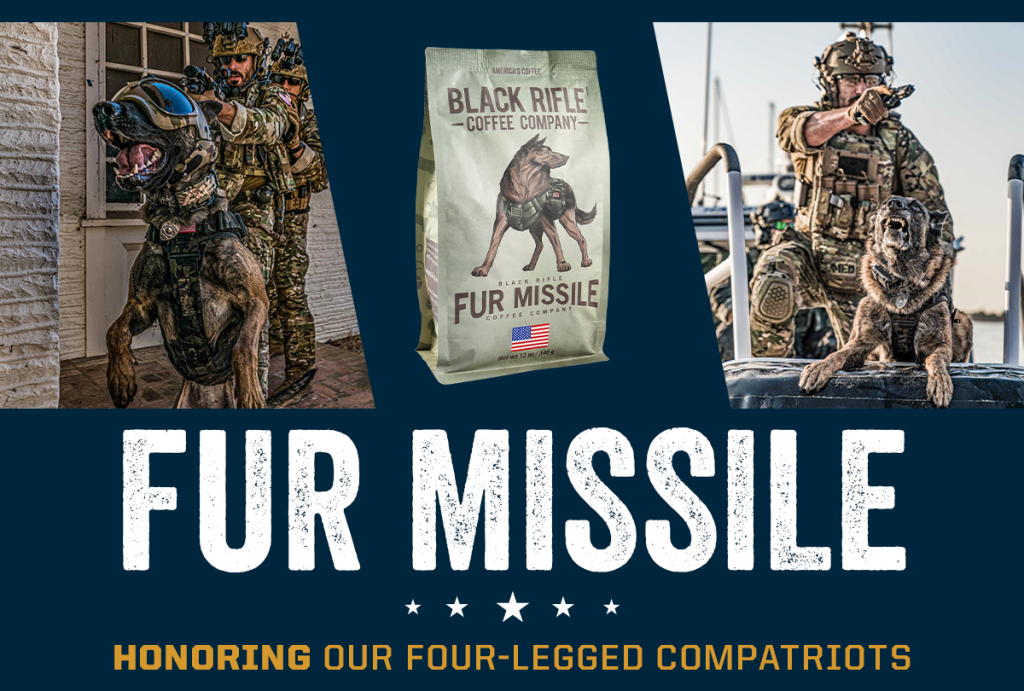 Fur Missile — available now — is a medium roast Arabica with what BRCC calls "a bold yet balanced flavor profile featuring a nutty aroma and distinct notes of walnut, brown sugar, and guava."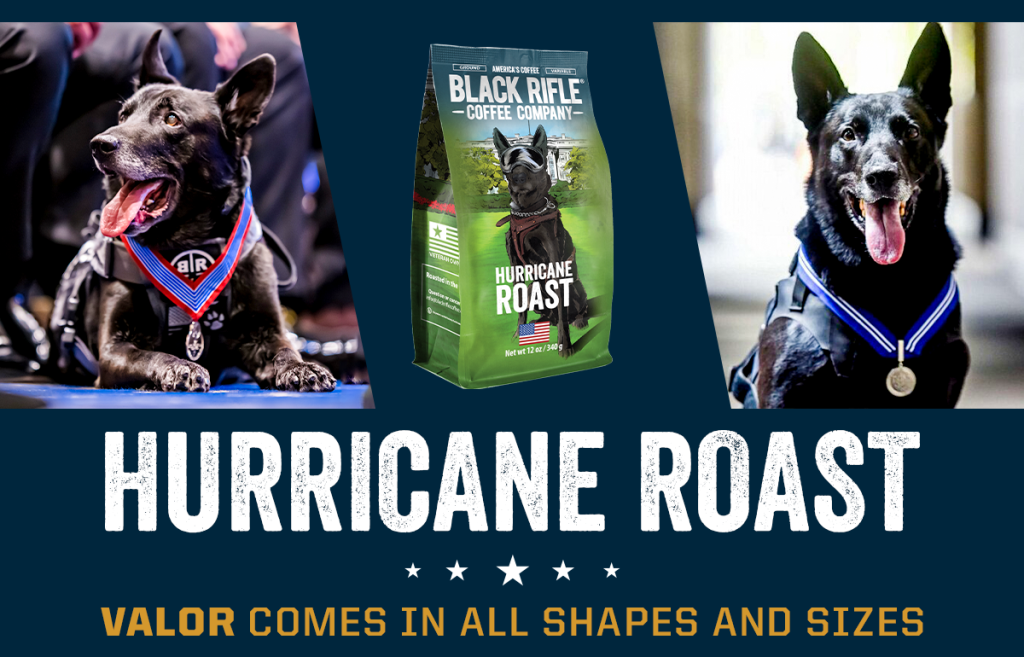 Hurricane Roast is currently in production and is expected to be available in April. The roast celebrates Hurricane, a retired Secret Service dog that took down a White House intruder that jumped the fence in October 2014 while President Barack Obama was in office. The Belgian Malinois and his handler were presented with the Secretary's Award for Valor by Department of Homeland Security Secretary Jeh Johnson.
BRCC and Hurricane's handler Marshall have teamed up to release 5,000 12-ounce bags of Hurricane Roast.
For more on BRCC's products and mission, visit www.blackriflecoffee.com