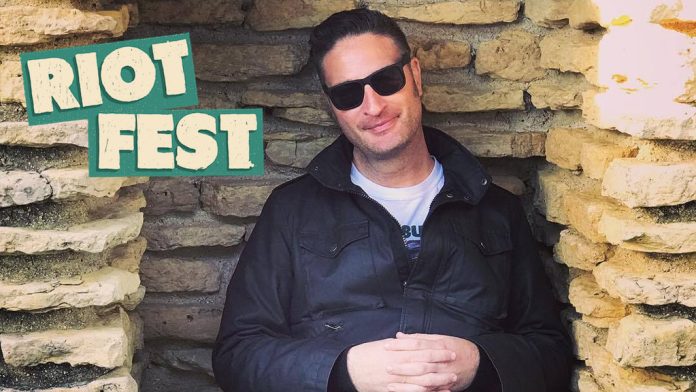 The yearly round of "Is [INSERT BAND HERE] playing Riot Fest?" is about to begin and a new talent buyer is stepping up to become the hero or the villain in the lineup-making story depending on whether or not your favorite band makes the bill.
Beginning April 1, Milwaukee music industry vet Marc Solheim will begin a new role as Senior Talent Buyer for the annual Chicago festival and the regular shows that Riot Fest books throughout Chicagoland.
"I have been a long-time supporter and admirer of the whole [Riot Fest] experience," Solheim says. "The world-class treatment of artists and fans and the incredible lineups year after year make Riot Fest a can't-miss event and I very much look forward to being a part of this world-class organization."
Solheim joins Riot Fest from The Pabst Theater Group where he booked genre-spanning musical artists and comedy acts. He previously managed the late actor Dustin Diamond (Saved by the Bell) at JFK Presents and worked as an independent concert promoter with venues including Globe East, Mad Planet, the Miramar Theater, and the Modjeska Theater.
Riot Fest returns to Chicago's Douglas Park Sept. 16-18, 2022.