Black Friday is about to get heavy.
Black Label Society (BLS) will unleash its latest album Doom Crew Inc. this Friday via MNRK Heavy, but the band plans to gather for some Thanksgiving fun on the eve of its release.
On Thanksgiving Day, BLS will take a break from its tour with Obituary and Prong to gather with its road crew in Salt Lake City for a special livestream event and fan Q&A. Fans can register via this link for the special "feast" which is set to begin at 4pm ET.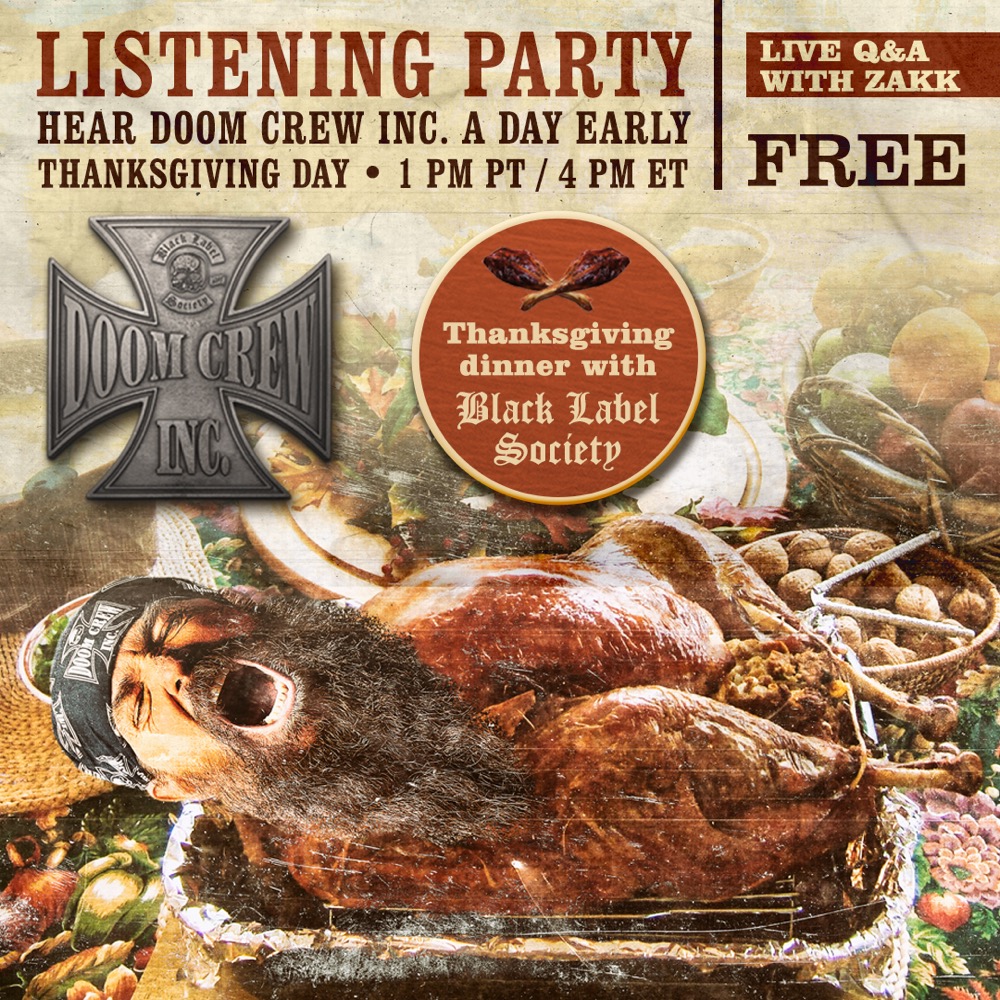 According to the band, the dozen tracks on the new album are "odes to celebration and mourning — the soundtracks to jubilant evenings and bewildering days recorded in Zakk Wylde's home studio, the Black Vatican.