Some local flavor is hitting the track at Nashville Superspeedway this weekend.
Daniel Suárez will pilot Trackhouse Racing's No. 99 in Sunday's NASCAR Ally 400 with the Chevrolet Camaro decked out in the purple paint scheme reflecting the sponsorship of Tootsie's World Famous Orchid Lounge that was first seen at the Daytona 500 back in February.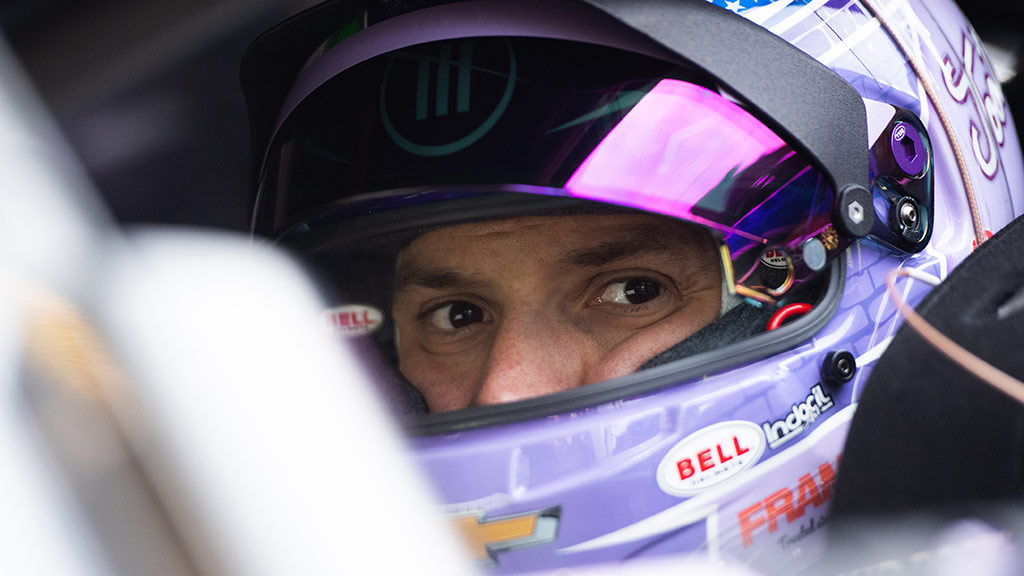 Suárez, a NASCAR Playoff contender, is looking forward to this weekend's race for several reasons.
"We are carrying Tootsie's Orchid Lounge on our car in Nashville. I think everyone who lives in Nashville or has even been to Nashville knows all about Tootsie's," Suárez says. "Nashville is where [Trackhouse Racing team founder and owner] Justin [Marks] and [team president] Ty [Norris] live so they are going to have lots of friends and family out. We want to do well every week, but Nashville is special."
Yesterday, the Trackhouse Racing crew brought some of the NASCAR action to downtown Nashville with a stop in front of Tootsie's. Check out the video below…
Earlier this month, Suárez dominated the final stage of the Toyota Save Mart 350 at Sonoma Raceway to become the first Mexican driver to win a NASCAR Cup Series race.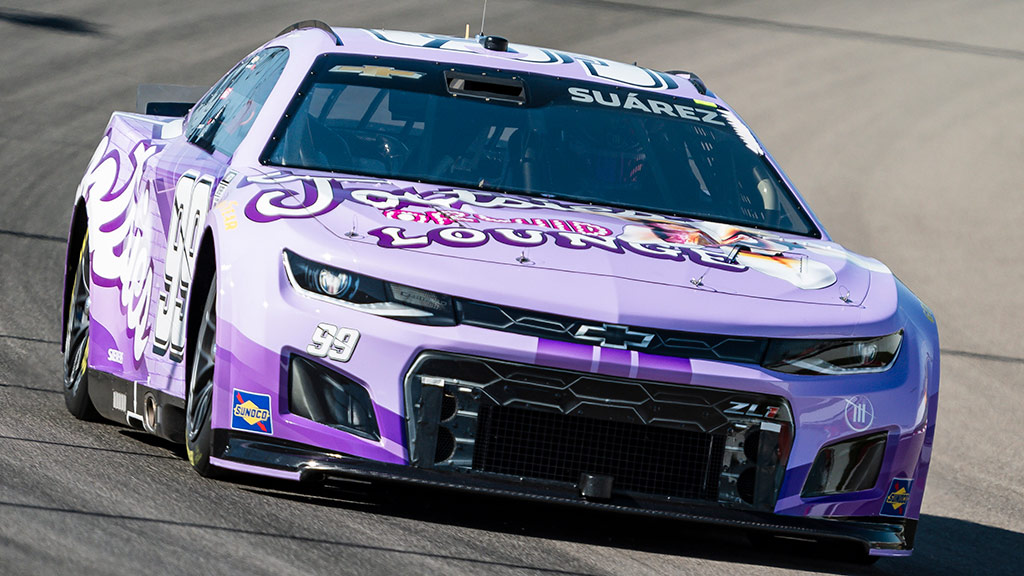 Tootsie's has operated across the alley from Opry Entertainment's Ryman Auditorium, the celebrated Nashville performance venue and most famous former home of the Grand Ole Opry, almost continuously since 1960. Its proprietor from 1960 to 1978, Hattie Louise "Tootsie" Bess, bought the lounge called "Mom's" and named it for herself. With its proximity to the Ryman, Tootsie's quickly became a favorite spot for the Opry's rising stars to gather during the years when the Opry called the Ryman home.
Catch the NASCAR Ally 400 on NBC, June 26 at 5 p.m. ET.
Fun Fact: Daniel Suárez voiced racer Danny Swervez in Disney•Pixar's Cars 3 (2017).