Monterey Car Week is in full effect with some stellar rides hitting the streets of Monterey, California. This year, one participant is straight from the future — a glimpse of what a Lincoln could be in 2040 and beyond.
The Lincoln Motor Co.'s "Anniversary" concept is one of four futuristic vehicles created as part of a challenge mounted between Lincoln and ArtCenter College of Design this summer. The full-sized concept was on display this weekend at the Quail Motorsports Gathering as part of Monterey Car Week.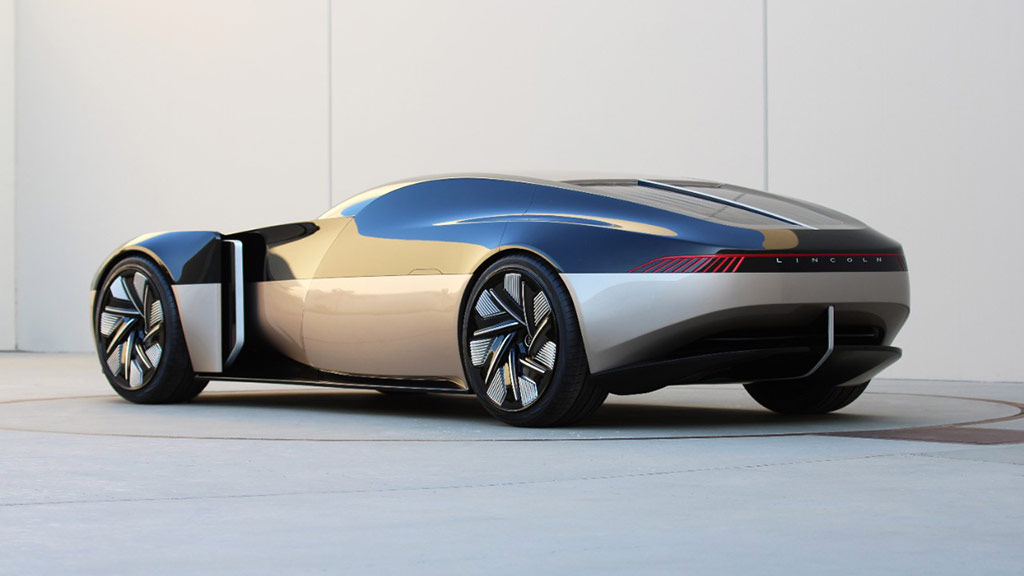 "The storyboarding presented by these students was beyond impressive, showcasing their rich design talent and creative approach to storytelling," says Kemal Curic, global director, Lincoln. "This is precisely why we decided to create a full-sized replica of one of the projects, highlight the amazing talent in tomorrow's designers and their unique perspective of our Lincoln Quiet Flight brand DNA."
Check out details about the challenge below:
When I was a kid, my parents drove Lincolns. I distinctly remember many travels in the seemingly gigantic backseats of a silver, 1979 Lincoln Continental Town Coupe and a black 1984 Lincoln Town Car.
Maybe it's time to get one for me?