The Darkness is back, and it's more than ready to rock the world once more.
The UK band comprised of frontman/guitarist Justin Hawkins, guitarist/producer Dan Hawkins, bassist Frankie Poullain, and drummer Rufus Taylor — will unleash its latest album, Motorheart, on Nov. 19 via Cooking Vinyl. Check out the lyric video for the title track below.
"'Motorheart' rocks harder than anything we've done before, says Justin Hawkins about the album's title track. "It makes me happy and proud to crank it up and literally shake my Swiss chalet to its foundations. Dan did an awesome job on the production, it'll take your face off, but your skull will be grinning from meatus to meatus. Please, to enjoy."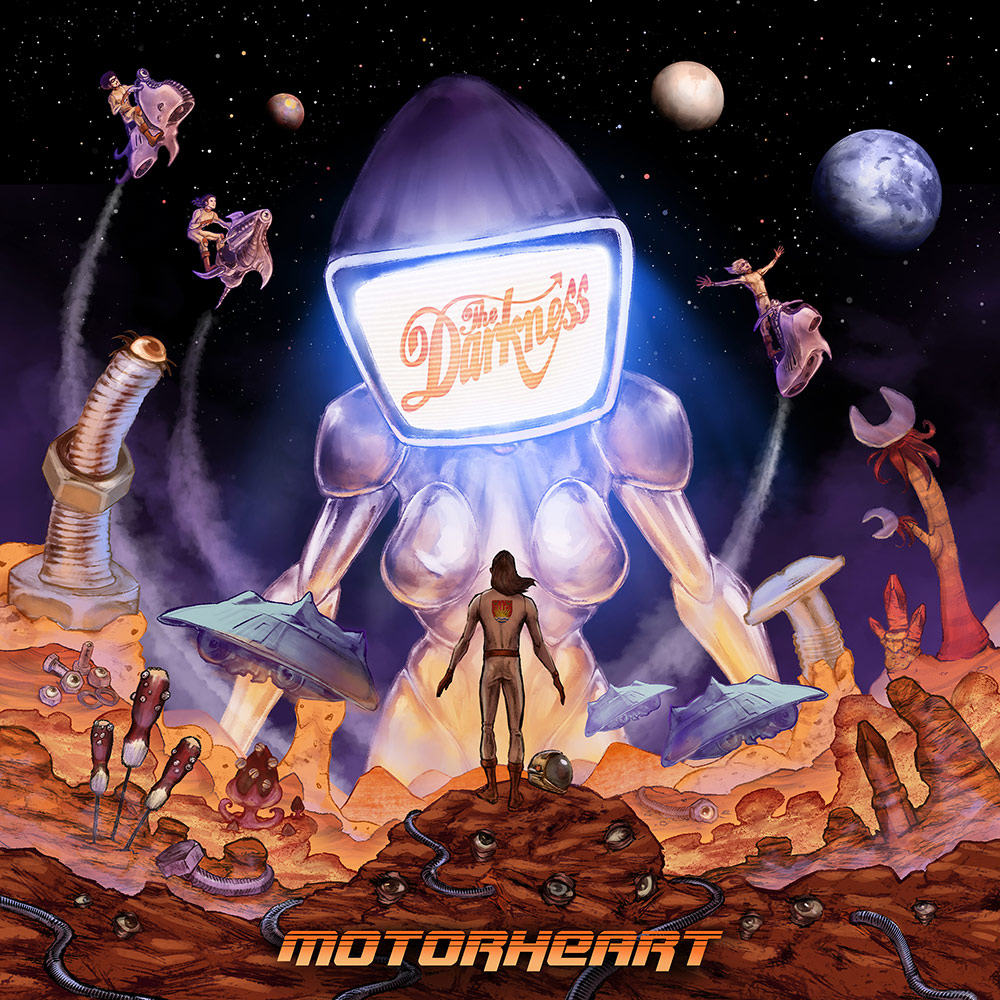 Motorheart Tracklisting:
Welcome Tae Glasgae
It's Love, Jim
Motorheart
The Power And The Glory Of Love
Jussy's Girl
Sticky Situations
Nobody Can See Me Cry
Eastbound
Speed Of The Nite Time
*You Don't Have To Be Crazy About Me… But It Helps
*It's A Love Thang (You Wouldn't Understand)
*So Long
*bonus deluxe tracks
The Darkness will hit the road for a 22-date UK tour in November. The band says it plans to return to North America in 2022. If you're ready for some new jams from The Darkness, pre-order the new album here.
Top photo credit: Simon Emmett