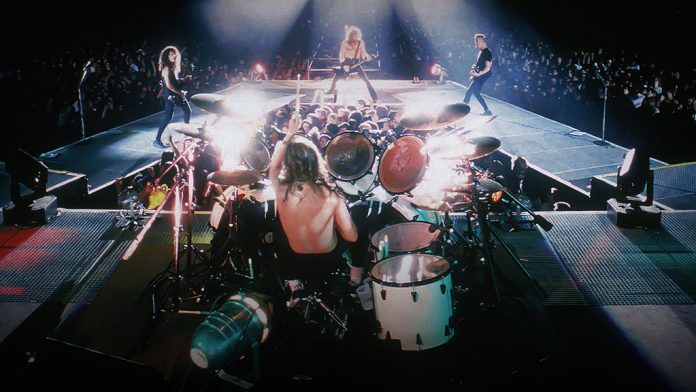 Metallica is about to celebrate its biggest album in the biggest of ways.
The Black Album hit stores 30 years ago and changed everything. The thrashers were already selling out stadiums around the world, but when the self-titled effort hit the scene, the bay area band was officially leading the charge for metal in the mainstream.
On Sept. 10, Metallica is releasing a special edition, remastered version of the album in multiple formats — so, as the band says, you can "celebrate it your way.
The album will be released on a 180-gram 2LP set, CD, and a 3CD box. And, for the mega fans, a Limited Edition Deluxe Box Set containing over 24 hours of music will hit the streets. The Mega-Metallica set includes the album remastered on 180-gram 2LP, a picture disc, three live LPs, 14 CDs (containing rough mixes, demos, interviews, and live shows), six DVDs (containing outtakes, behind the scenes, official videos, and live shows), a 120-page hardcover book, four different tour laminates, three unique lithographs, three guitar picks, a Metallica lanyard, a folder with lyric sheets, and a download card.
But that's not all.
The Metallica Blacklist is the ultimate tribute album featuring 53 artists reinterpreting the 12 tracks from The Black Album in new and unexpected ways. Check out a preview below.