One of the biggest pop groups of the '80s is celebrating 40 years of success and more than 40 million records sold.
OMD (Orchestral Manoeuvres In The Dark) will embark on the Souvenir Greatest Hits 2022 North American Tour kicking off April 22 in Orlando. Additionally, the band is performing a special You, Me, and OMD live stream on June 19th with proceeds benefitting its road crew that was sidelined amid the COVID-19 pandemic. Tickets are just $15 and are available at this location.
About OMD:
Over the past four decades — give or take a decade break — Orchestral Manoeuvres In The Dark have sold over 40 million records worldwide, establishing them as electronic synthesiser pioneers and one of Britain's best-loved pop groups. Their 13 long players include benchmark-raising classics Orchestral Manoeuvres In The Dark (1980), Organisation (1980), Architecture & Morality (1981) and Dazzle Ships (1983). OMD conquered the United States, and yielded the 1986 hit, "If You Leave" from the Pretty In Pink Soundtrack. They have also achieved 12 top 20 hits on the UK Singles Chart, as well as three top 20 hits on the US Billboard Hot 100.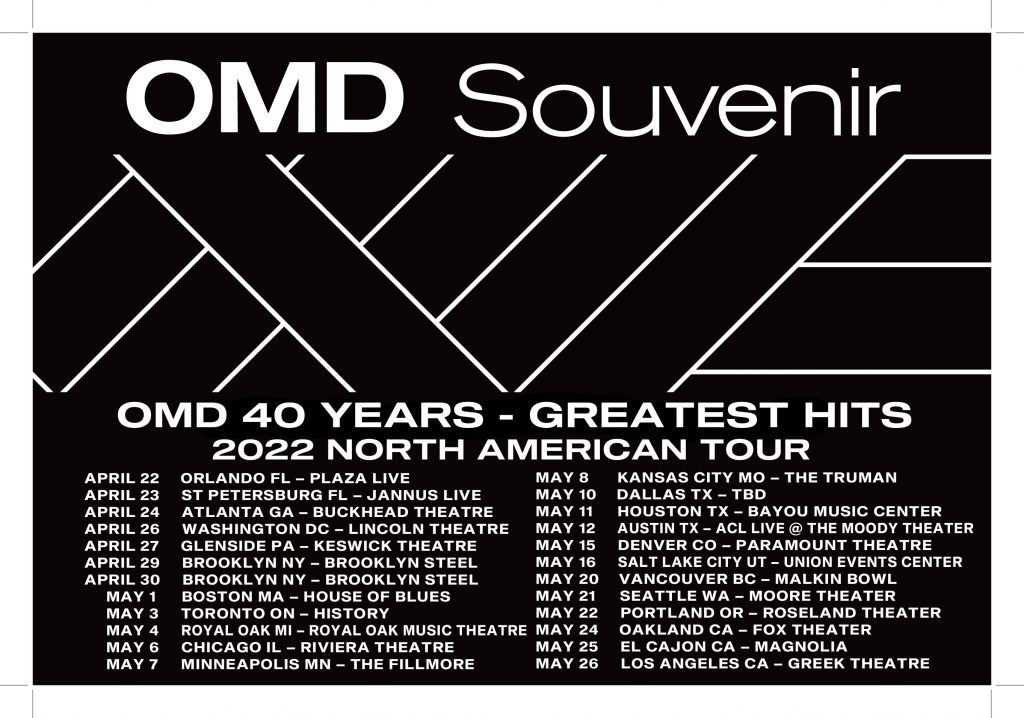 Three more LP's came about since their reactivation 12 years ago and have culminated in 2017's The Punishment Of Luxury. Their band released a career-spanning 40th-anniversary box-set last year, Souvenir.
Advertisement