It's peach season, and beginning June 16, Tree-Ripe Fruit Co. is hitting the road to deliver the freshest Georgia peaches to families across the Midwest.
Tree-Ripe trucks will be rolling into farmer's markets, community events, and parking lots throughout Illinois, Wisconsin, Minnesota, Iowa, and Nebraska alongside stops in Kansas City and St. Louis.
"This year, customers are in for a real treat, as the weather has allowed for one of the best peach crops in the past 20 years," says third-generation Tree-Ripe Fruit Co. owner Tiernan Paine. "This means people will be able to purchase as many peaches as they want, unlike the limits of previous years."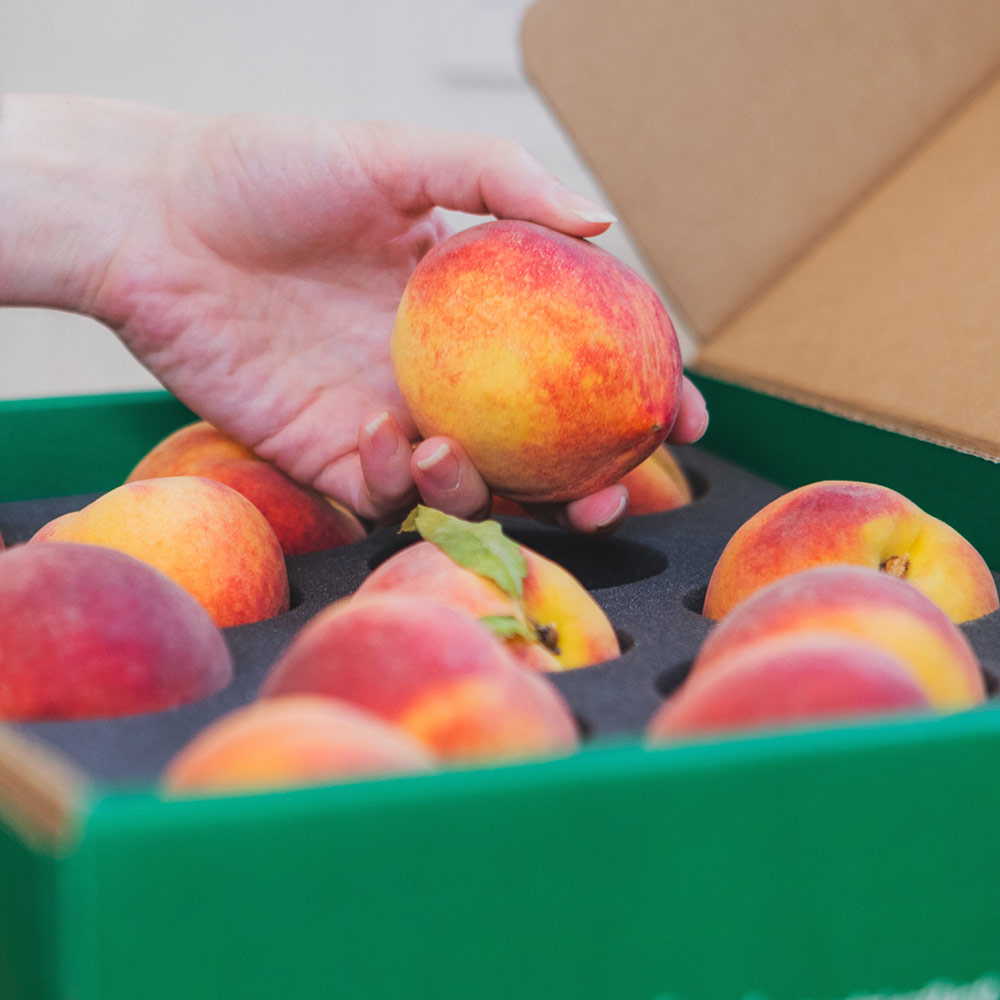 Additionally, this year's delivery includes a Golden Peach Giveaway. Ten golden peaches will be randomly placed in boxes throughout the season. The lucky people that find it will win free seasonal fruit for the year.
"While we are well known for our Georgia peaches, many of our customers are not aware that we offer other incredible fruit all year round, like Oregon pears, Wisconsin apples, and Florida Satsuma mandarin oranges," Paine says. "This promotion is a fun way to give back to our amazing customers by sharing even more incredible fruit with them."
The Tree-Ripe trucks will deliver Georgia peaches, Georgia pecans, and New Mexico pistachios on their initial stops. Michigan blueberries are expected to be added around July 4.
Visit the Tree-Ripe website to find a stop near you!