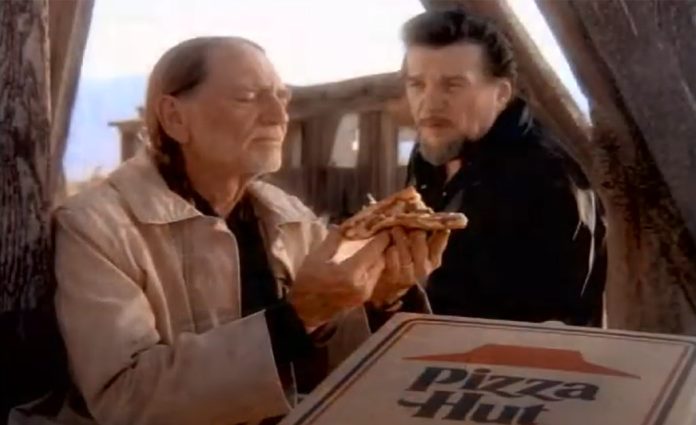 There is absolutely nothing wrong with making a buck.
And, at some point in the 1990s, someone had the wise idea to hire country music legends Willie Nelson and Waylon Jennings to star in a commercial for Pizza Hut, and those legends cashed that check.
Indeed, Waylon and Willie spent some time in the California desert singing a song and munching on stuffed crust pizza. Check it out:
According to the late Waylon Jennings, you had to eat this "crust first" to fully enjoy the pepperoni that was baked into the crust.
I've eaten a lot of pizza over the years, but I can't say I've ever gone crust-first on one of these.