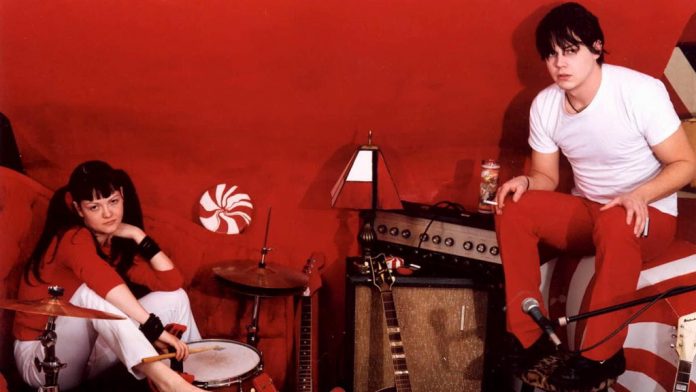 The White Stripes' breakthrough album, White Blood Cells, turned 20 this month, and the band marked the occasion with an expanded Deluxe version of the record.
Now, the band unearthed a 2002 performance of "Fell in Love With a Girl" from Top of the Pops. The remastered video from the UK series can be seen below.
White Blood Cells has been remastered in HD from the original tape using the Plangent Process to hear on all digital retailers and streaming services offering high-quality audio functionality, alongside HD remasters of The White Stripes' self-titled 1999 debut album and 2003's Elephant.
The Deluxe Edition of White Blood Cells includes a full live performance of the album as recorded at the Gold Dollar in Detroit on June 7, 2001.
On October 22, Third Man Records and Legacy Recordings will release a standard black vinyl edition of White Blood Cells while a limited edition red-and-white pinwheel colored vinyl will arrive at Third Man Records stores in Nashville and Detroit in addition to select independent record stores across the U.S.