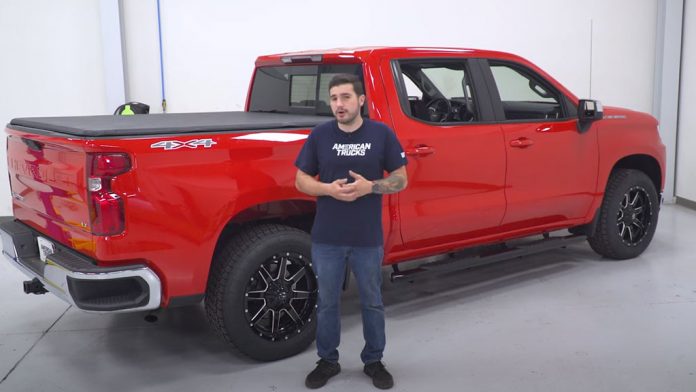 On the latest episode of AmericanTrucks' (AT) The Haul, host Adam Maqboul takes a look at easy-to-perform mods for one of the most popular trucks in recent years: the Chevrolet Silverado.
Specifically, Maqboul throws down his picks for the top 5 easiest mods for 2019+ Chevy Silverados by explaining the benefits of each and what they perform. Adam's picks span appearance, functionality, and storage mods designed to make a big impact with minimal effort.
"All of the mods get one out of three wrenches on our difficulty meter," says Maqboul.
Full details on the mods included in this month's episode — including the Weathertech TechLiner Bedliner and Barricade 5-Inch Oval Bent End Side Step Bars— can be found at the AT website.
AmericanTrucks (AT) is a leading dealer of aftermarket parts catering to late model enthusiasts and owners of the Ford F150, F250, and Ranger; Chevy Silverado; GMC Sierra; and RAM trucks.