Originally published Sept. 13, 2013. Added to The Rock Father's Greatest Hits June 4, 2022
1982 was a monumental year that encompassed so many culturally-important moments that it's hard to really absorb the true weight of the year, even 31 years after the fact. It was the year that audiences would witness the debut of the greatest television show of all time when NBC first aired Knight Rider; when cinema-goers marveled at the Kenny Rogers masterpiece, Six Pack (alongside ET: The Extra-Terrestrial, Poltergeist, and Porky's); and music fans would experience the birth of Faith No More and the release of Picture This by Huey Lewis and the News. What I didn't realize until last night, was that 1982 was the year that I became a Rock and Roll Gangster.
After spending the day at Frankfort Fall Festival with my family, we headed back to my mom's house so that the girls could have some playtime before we made the hour-and-a-half trek back to Rock Father HQ. Having previously asked my mom about some pictures I was interested in for possible inclusion in future posts, we took a quick look at a few photo albums that featured some of my adventures long before my days as The Rock Father.
And there it was…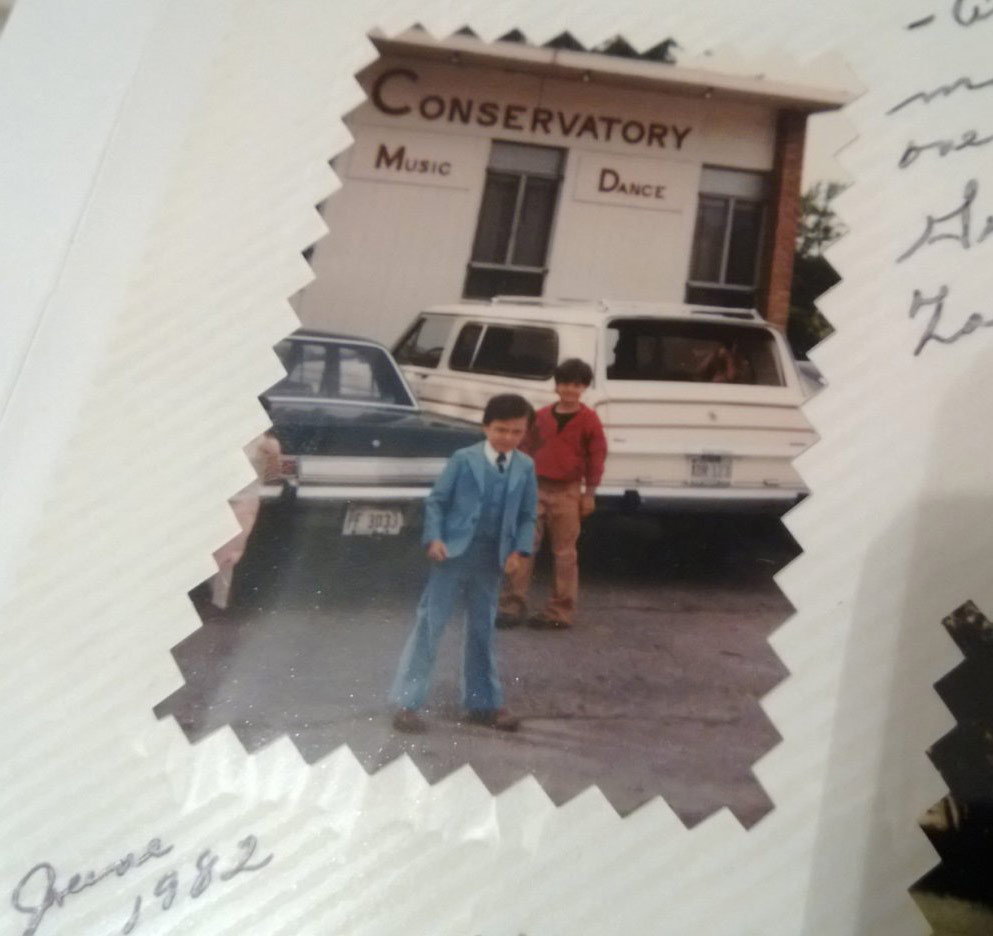 It wasn't what I was looking for, but the picture was significant. "June 1982," the caption read. "Tune Town Graduation." There I stood, some co-conspirator behind me, in front of the Park Forest Conservatory of Music and Dance. Decked out in a blue suit, I looked like some low-level wiseguy about to head over to Chicago Heights to shake down some small business owners for protection money. But I wasn't even to my sixth birthday yet. Yeah, I was five…
I had successfully completed my first music class… Tune Town. I've taken Addie to various music classes already, and with Finn now at the 14-month mark, it's time to start taking her as well. I think we'll have to find a class for this Fall.
So what does a Rock and Roll Gangster do? A lot of things, but for now we'll just leave this 1977 hit from Aalon for you to listen to and enjoy…