This fall, Brian Setzer is back in action with a brand new album.
The Devil Always Collects hits the streets on Sept. 15 via Surfdog Records and this week, Setzer unleashed the slammin' first single, "Girl On The Billboard," complete with an animated music video.
"It's an old truckers song," Setzer says about the song made famous in 1965 by Del Reeves. "At first I wasn't getting the sound I wanted until I picked up my Gretsch 1957 Duo Jet 6131 Firebird. I mean, the sound is monstrous, dirty, and twangy."
Check it out below!
Setzer will hit the road on the Rockabilly Riot Tour beginning Sept. 27 in New Jersey. The tour marks his first trek in more than four years.
"I've had a pretty long break, and I needed it," Setzer says. "I'm renewed and really want to play live again. I want to just get out on the road with this kick-ass little 3-piece band and start playing."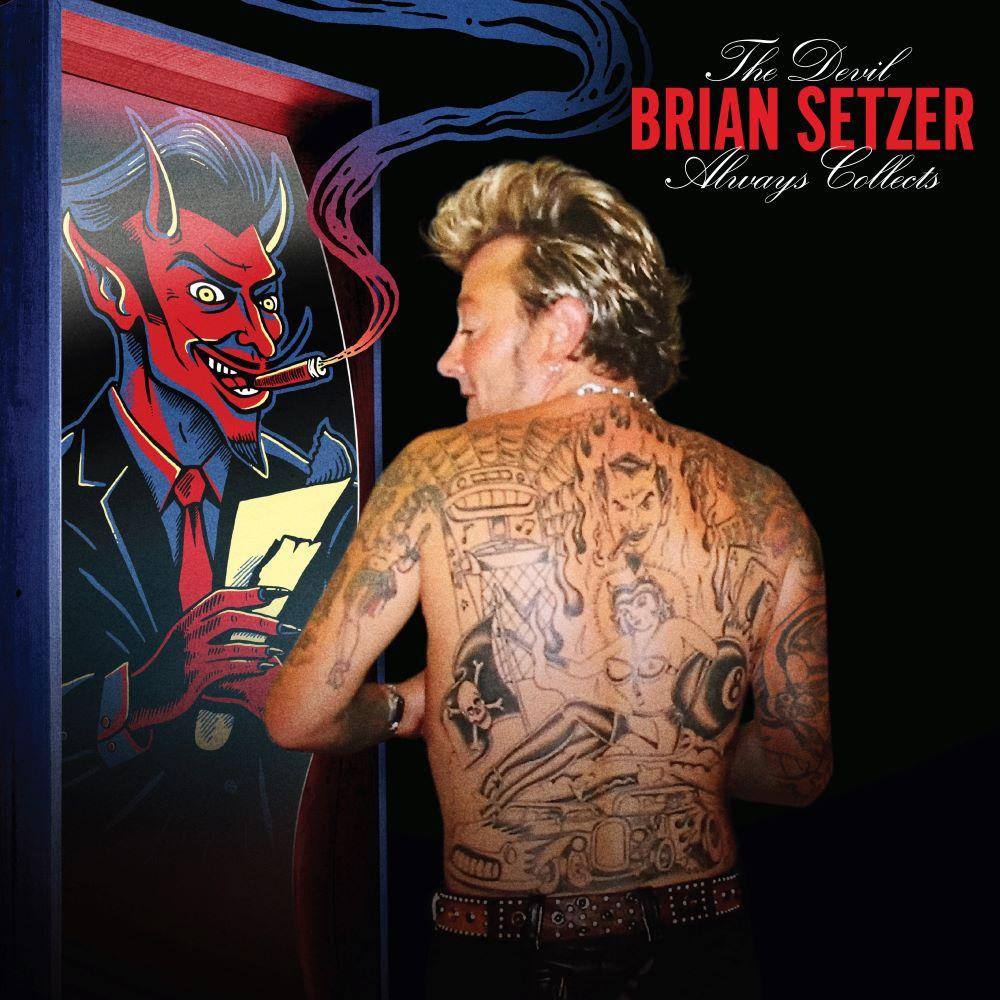 "I think fans can always expect that I'm going to play the hits," he adds. "I also want to play some solo guitar and little things I've worked out by myself. I've never really gotten to do that, so it's going to be something new."
Get tour dates and more at www.briansetzer.com.
Top photo credit: Russ Harrington