Buckcherry and Strüng — makers of guitar string jewelry — have forged a new alliance that aims to raise a little money in an effort to support music education.
Under the new partnership, Strüng will offer one-of-a-kind limited edition necklaces and bracelets that are made from played guitar strings donated by Buckcherry. Fans can choose which band member's strings they wish to receive — Kelly LeMieux, Stevie D., or Billy Rowe — and with each purchase, fans will receive an autographed authenticity card to accompany their new jewelry.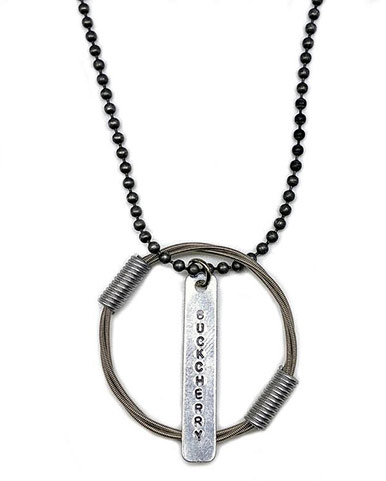 "We are so honored to be working with the one and only Buckcherry," says Jenny Mann, owner of Strüng. "They are a great group of musicians and they have a die-hard fan base which makes this release so exciting."
Anaheim's Buckcherry has been rocking since 1995 and their latest album, Hellbound, is available now via Round Hill Records. Fans interested in picking up the limited edition guitar string jewelry can check out getstrung.com.
Advertisement