While Neil Young and Joni Mitchell are pulling their music from Spotify, one of the most curious bands of the 1990s just knocked the dust off of its catalog for an ongoing series of digital reissues that mark the band's entry into the world of streaming for the first time ever.
A sonic oddity from the Midwest that made music from 1994-1998, Odlid! managed to simultaneously rock, entertain, & confuse while crafting a curious blend of its self-described "high-performance alterno-rock" that married a grungy mix of metal & punk with funk & noise.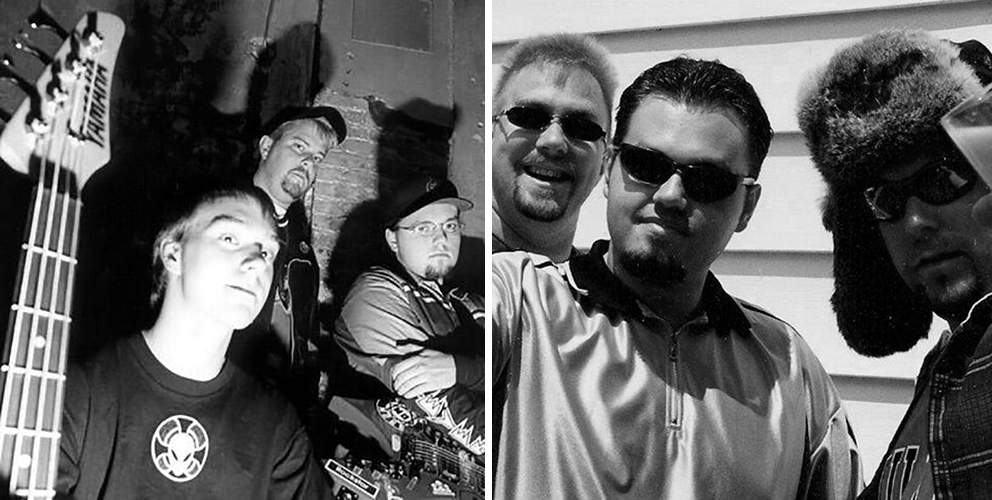 Based out of the Quad Cities (commonly known as Davenport and Bettendorf, Iowa/Moline and Rock Island, Illinois), the band was a fixture at legendary venues, including RIBCO, Stickman's, Gabe's Oasis, and more as it made its way up and down the mighty Mississippi and to the West before planting its flag in the Chicago market for the later era of its career.
On Jan. 14, the Odlid! released a 25th Anniversary Remaster of its 1997 single, "Thrown Out" that contains the 2022 remaster and the original, 1997 Twisted America mix. The song was recorded at Sheffield Studios in Hammond, Indiana by engineer Mike Sheffield in 1996. Odlid! on this particular recording consists of James Zahn (now known as "The Rock Father") on vocals and guitar, Mike Mudd on drums, and Matt Mudd on bass.
Then, on Jan. 28, Odlid!'s 1996 single, "Interstellar Bottlerocket" hit streaming services. The heavy slab of comedic metal was recorded on analog, reel-to-reel equipment by engineer David Burlingame at Minstrel Studios in Iowa City in 1995. The song, taken from the band's sole, full-length album, Haywood's Mayhem, features pop culture references galore. Odlid! on this particular recording consists of Zahn, Mike Mudd, and bassist Phil Vernon.
Next up from the archives is a Feb. 4 release date for "Ice Cream You Scream," a crowd favorite also pulled from the Haywood's Mayhem album. The digital single includes the analog, studio recording and a pair of live versions.
While there are currently no plans to release Haywood's Mayhem in its entirety, additional singles and live tracks are expected to be released across Spotify, Apple Music, Amazon Music, YouTube, and more in the months ahead.
Additionally, the band is releasing select live performances that were captured on VHS during its four-year run. The first selection is a 1996 performance of "Ice Cream You Scream" at Off the Alley, a fabled venue in Homewood, Illinois in the south suburbs of Chicago. It's available now on The Rock Father YouTube Channel.