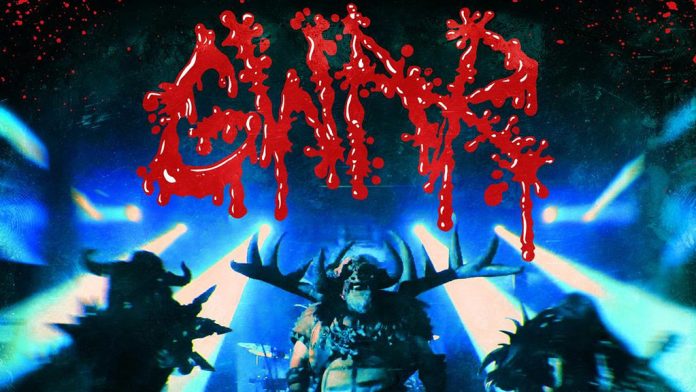 Last year, GWAR's 1990 epic, Scumdogs of the Universe, turned 30 and while the world stayed in lockdown, the band had to ditch touring plans but managed to "reunite with their lost Scumdog brethren for an evening of pure shock rock madness."
In a live, pay-per-view event, the band cranked out a front-to-back performance of the album that was captured and will be released Sept. 10 as Scumdogs Live via Pit Records.
"This thing was a three-ring gangbang circus from the drop," says GWAR frontman Berserker Blóthar. "I just wanted to hang around with our old friends and get blasted, but of course, we had to face all of our Scumdogs era villains; Techno Destructo, the Redneck From Hell, and the Bad Biker Bitch to name a few. All was well until Slymenstra lit me on fire during her torch dance. With friends like that, who needs enemies?"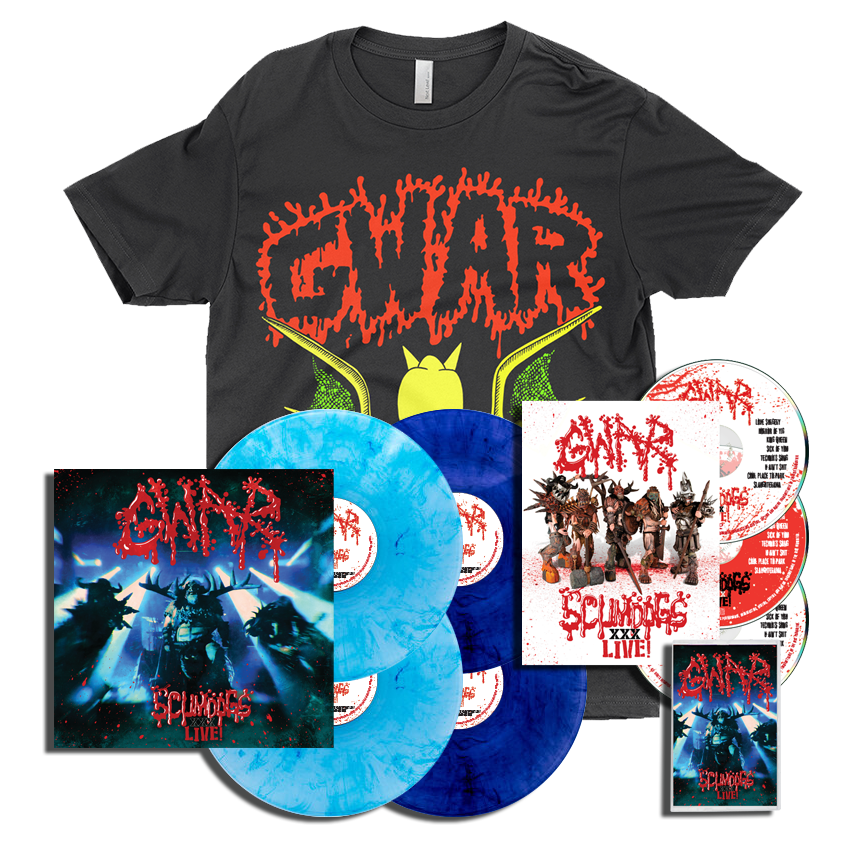 The concert will be released on 2LP vinyl in spotlight blue or blue marble; CD/DVD/Blu-ray combo pack; and a limited edition cassette. You can pre-order them now signed or unsigned at GWAR.net.
The band will hit the road this fall for the Scumdogs 30th Anniversary tour, featuring support from Napalm Death, Eyehategod, and Madball on select dates.